Discussion Starter
·
#1
·
Hi guys. Ive owned two Astra H's now, and its always bugged me that they are not equipped as standard with a temperature gauge. It seems more important to me then the rev counter as an overheating engine on a motorway journey is a recipe for disaster.
I cooked the engine on the M5 a few weeks ago and nothing came up on the dash until the coolant pipe melted through and the coolant level warning came up. This became very costly for something that should be already displayed at hand...
Now I know that you can access the oil temperature on the screen by entering the hidden menu and cycling through until the right data sheet is shown. On the road however this seems too distracting and I dont view it as a viable way of reading the temperature.
There seems to be at least four other alternatives....
1. The Happylightshow module allows you to put the temperature into the small odometer screen between the dials
2. It seems possible to connect a bluetooth OBD2 to a phone / Tablet and see live dials on the screen
3. I hear talk of a confort unit which Woody distributes which could possibly do this task
4. I could fit my own dial to the dash taking a feed from an engine sensor
My current setup in my car has my nexus 5 in a custom cradle OVER THE TOP of my BID screen which connects bluetooth to my pioneer HU.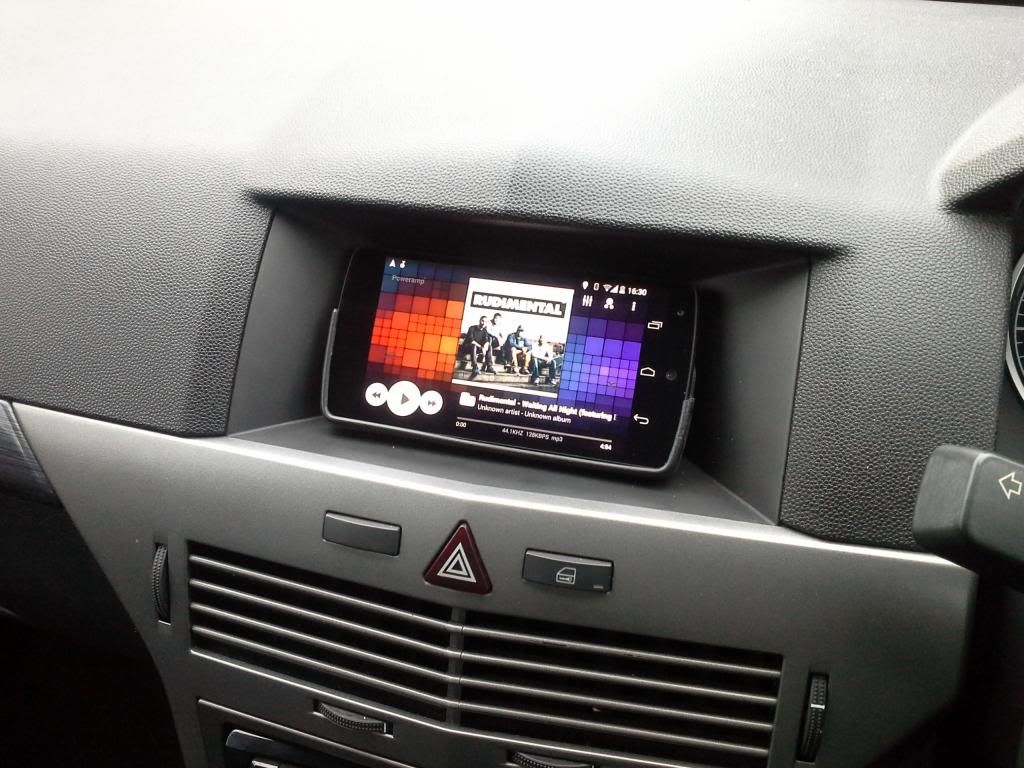 But I am open to suggestions. How have you guys done it?