Right, been busy recently doing a few bits and bobs, spent a lot of time and hard earned cash on her, and i think she is looking quite nice! Forgive me for the long write up. This could have gone in the detailing section, but also the ICE, but i thought id do just one big write up with everything ive done over the last few weeks.
Started off by sorting the calipers out. They were looking a bit neglected, so jacked her up on axle stands
Got the wheels off and gave them a good clean with bilberry, various swisswax brushes, got rid of tar with tardis and sealed them with jetseal 109 and then treated them to some Chemical guys XXX wax (5 layers to be precise!)
Once the wheels were done, I then rubbed down the brakes with wire wool, and added a few coats of silver Hammerite paint, left them to dry for 24 hours and added the obligatory VAUXHALL decals, (sorry for quality of pics took them on the iPhone)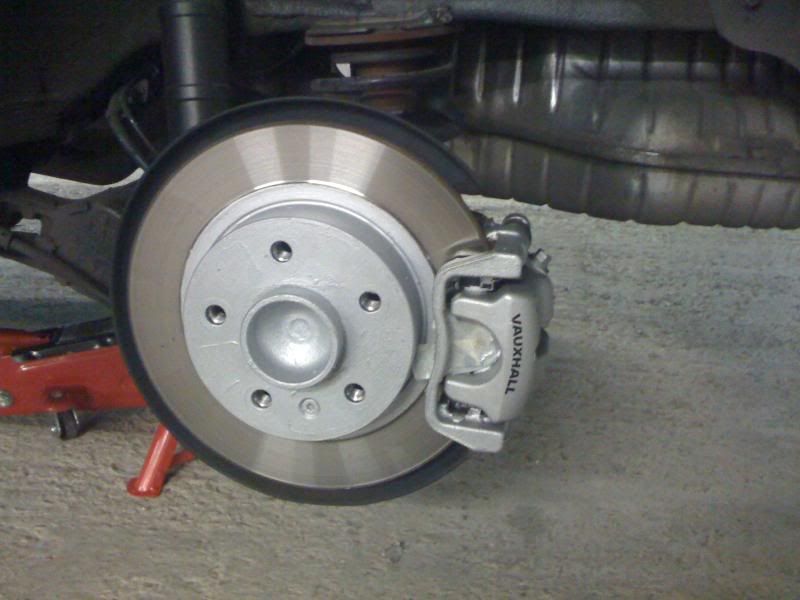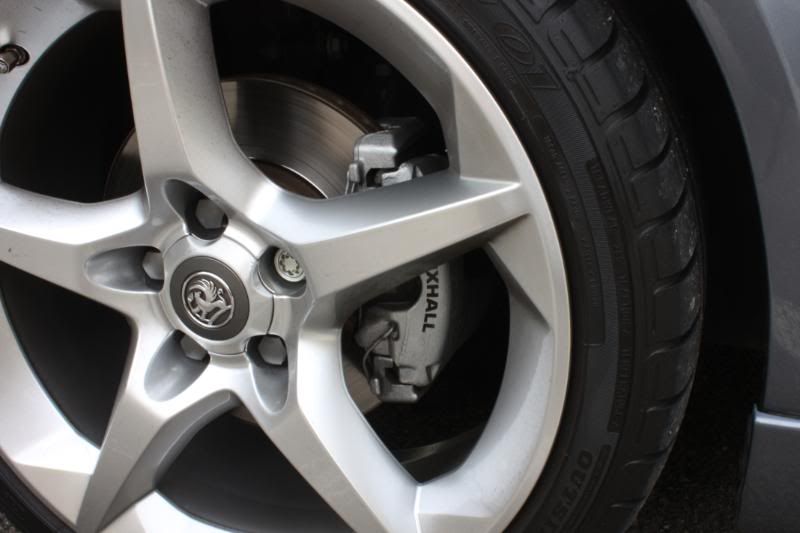 I then cleaned the arches with some G101 APC, but don't have any pics.
Moving on was the completion of my ICE install. I've already upgraded the headunit to a JVC NX7000 GPS DVD player, and upgraded all the speakers with the inclusion of an amp and sub. Next on the agenda were headrest screens. As some of you know my old man has a successful In-Car entertainment company called Air and Sound in West London, so i raided the old stock cupboards and came out with some nice 6.5" Veba screens.
Pics before the transformation - Standard Headrests.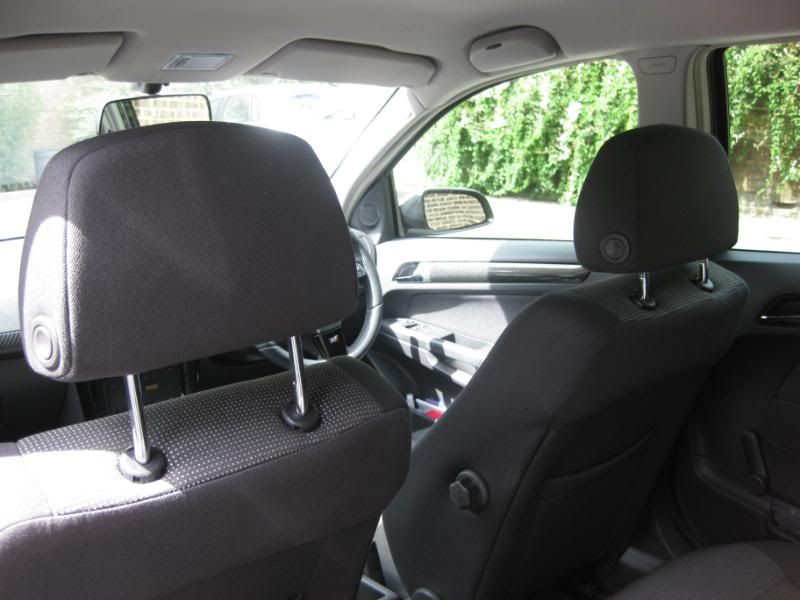 Unfortunately my old man never took pics of the during process, but bit of advice if you don't know what your doing don't do the astra headrests. if you cut too low you'll be faced with a horrible bit of plastic that makes life very complicated, and the metal poles are very thin, so if your running the wires down like i did there will be a lot of cutting and soldering to do.
So once the screens were in, connected everything back up and jobs a good'un.
Picture of the screens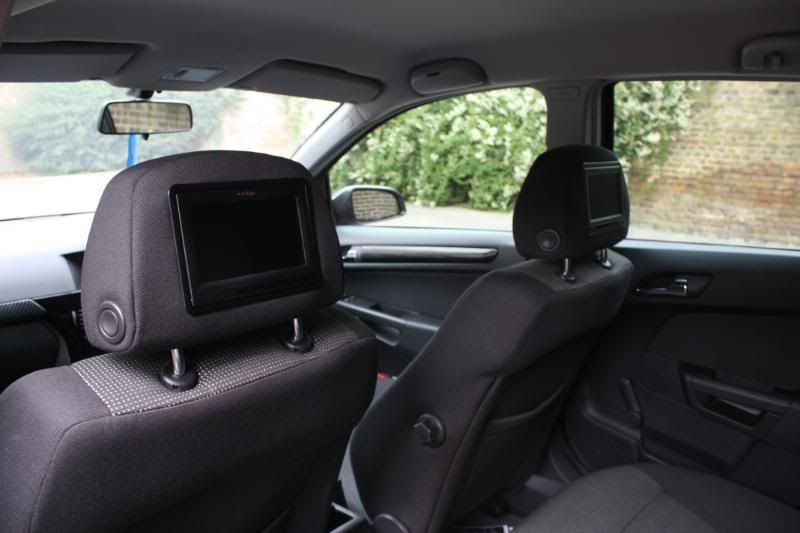 and with the covers on
The screens are linked to the front double din, so playing a dvd gets outputed to all the screens: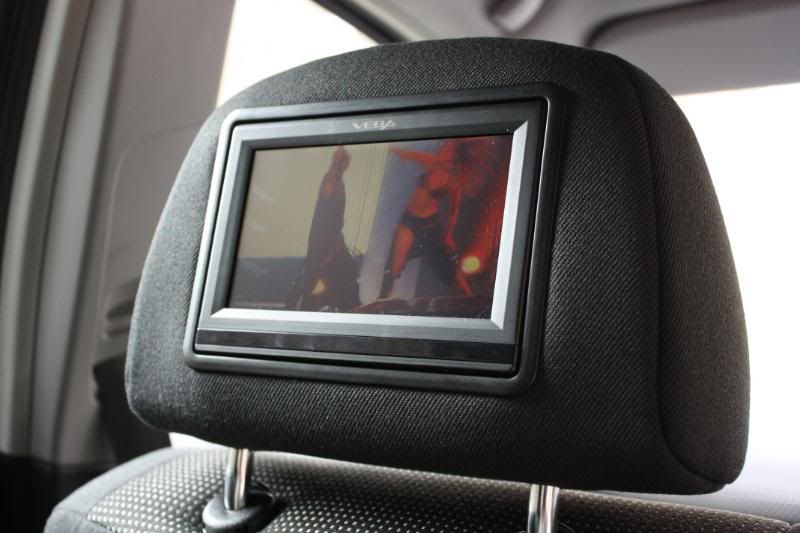 And my little touch, i have a screensaver which is the vauxhall logo which displays on the screens after a while: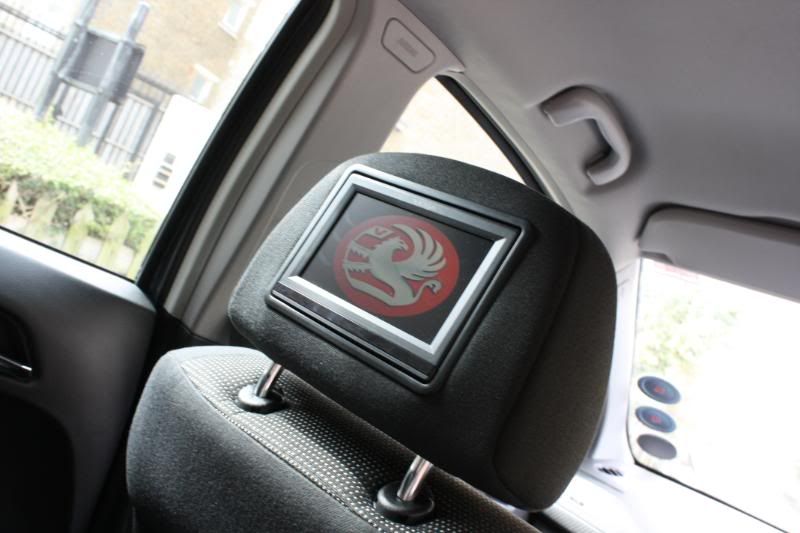 video of the screens in action:
<embed width="448" height="361" type="application/x-shockwave-flash" wmode="transparent" src="http://s75.photobucket.com/flash/player.swf?file=http://vid75.photobucket.com/albums/i308/king1gazza/Sequence2.flv"></embed>
like i say my old man did a fantastic job, so if anyone wants any ICE installation or car electrics needing sorted (parking sensors, phone kits, ipod interfaces etc) don't be shy of contacting me for a discount with Air and Sound.
iI you didn't see in the earlier pics the next mod was the VXR gear knob. the rumours are true, it is so much nicer than the standard spec one, look wise and the way it feels, a worth while mod!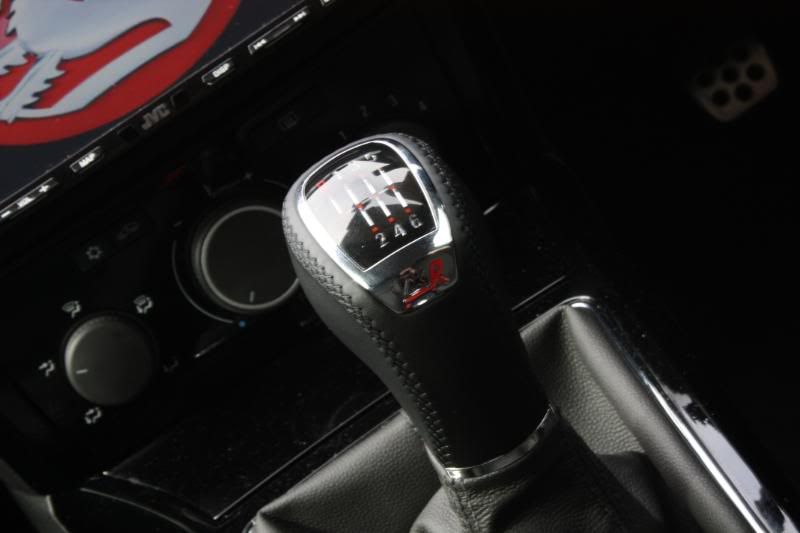 Next big job was to sort the paintwork out. I notcied in the recent sunny spells a few swirls in the paint, so decided it was time for a complete strip of wax and get the G220 out and sort the paint. I didn't take photos of the process but it went something along the lines of:
Snow foamed
Wash -2 bucket method
rinse
Wash -2bucket method
rinse
Clayed with aggressive sonus clay
wash - 2 bucket method
rinse
dry
Rolled the car in and inspected the paint, i recently purchased a paint depth gauge, for anyone serious about detailing they are great bits of kit. everything was fine and readings normal. I taped up all the black plastic bits and in and around edges i knew polishing residue would appear, and cracked on.
Initially i started off with a Sonus white polishing pad and Menz Final Finish, it got rid of the majority of swirls but on inspection once wiped down with Menz Top Inspection i could still see some little marks, so i used the polishing pad again but used Menz Intensive Polish this time which has more cut. Worked a treat and got rid of all the swirls. I used this method around the whole car, only place it didn't work was the spoiler, i had to move to a Sonus Yellow cutting pad. Once the car was done, I went around with a Sonus Red Finishing pad and Menz Final Finsih. The gloss was looking spot on at this point. I prepped the car for wax by using a CCS blue glazing pad and Dodo Juice Lime Prime Lite around the whole car then added 2 layers of Swisswax Best of Show wax. The car now looked superb, the paintwork looks very deep and glossy and there were great reflections, which for a moorland colour is quite hard to achieve, some pics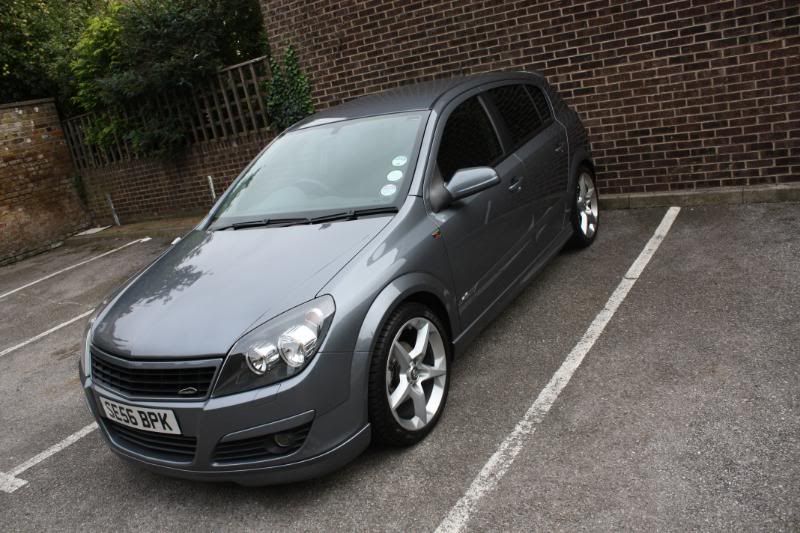 and the reflections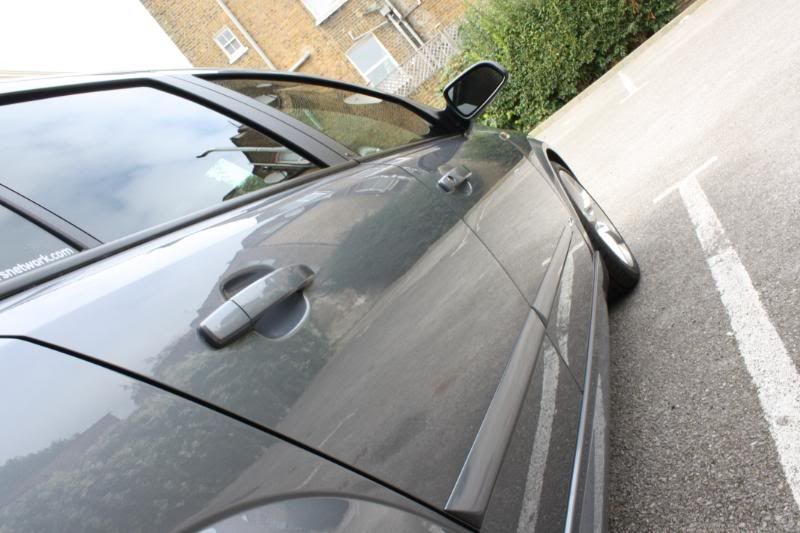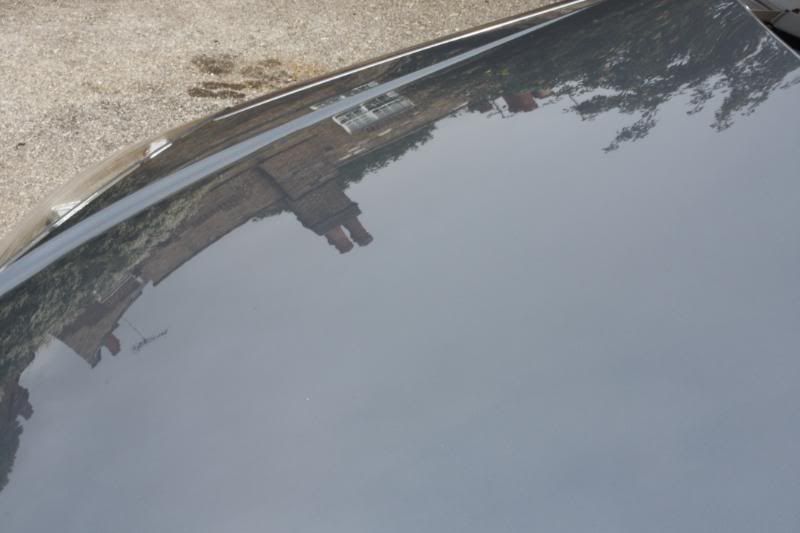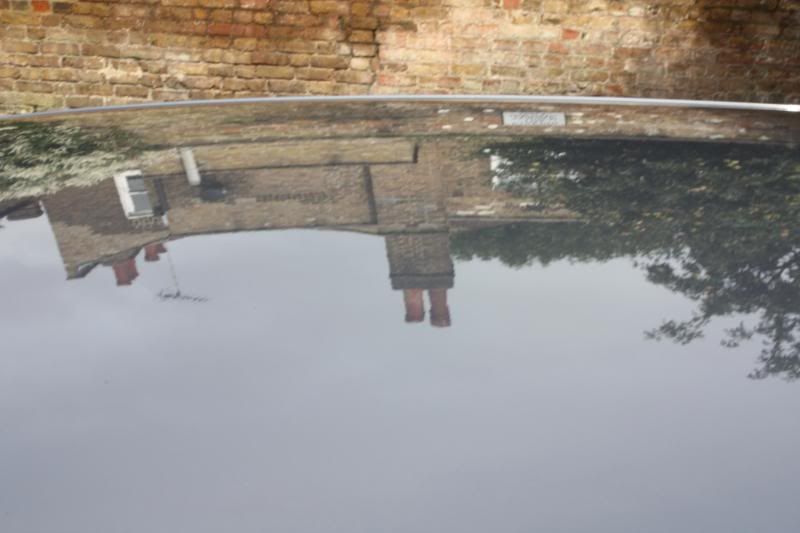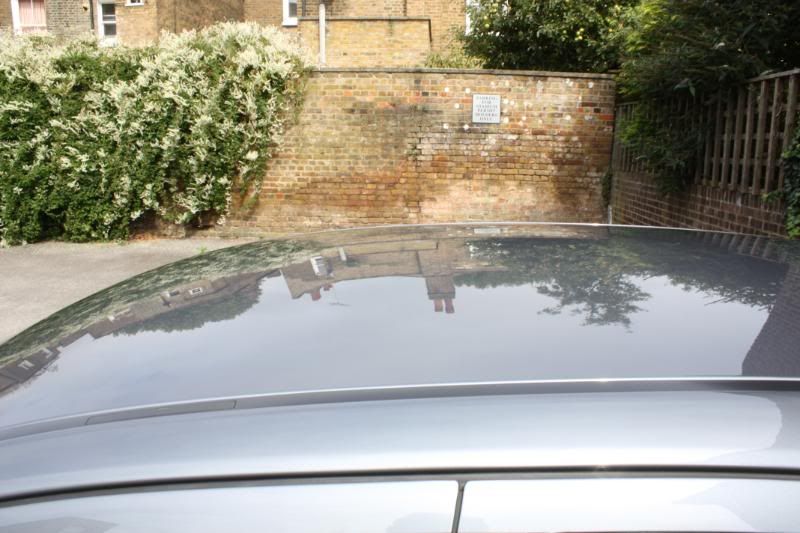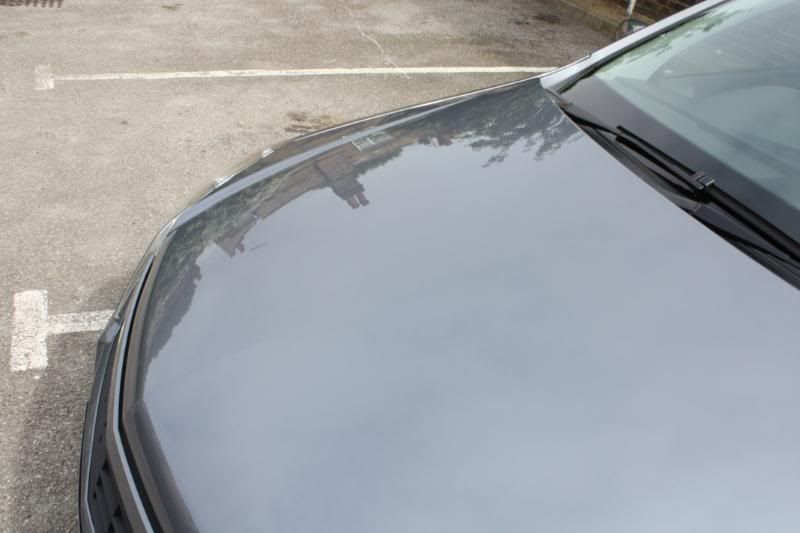 and some of the car at tax all finished and complete!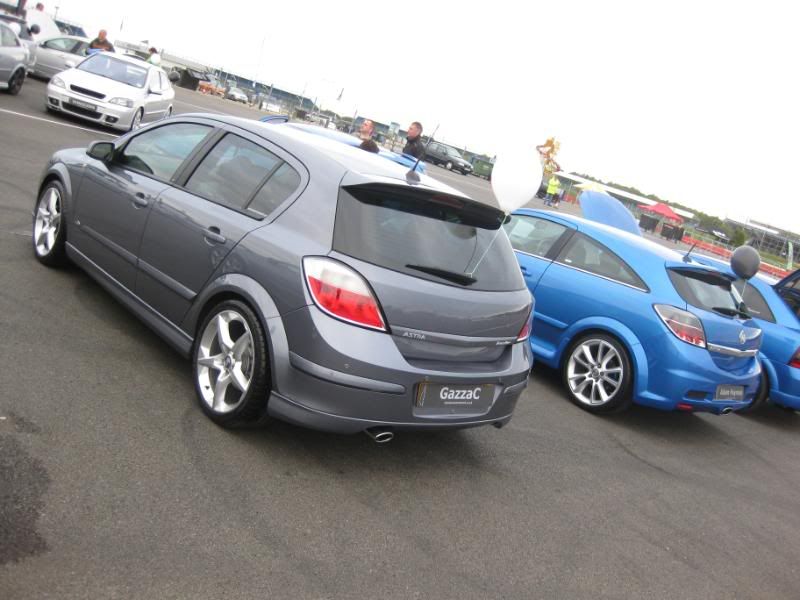 and look at BaRts reflection in the bonnet haha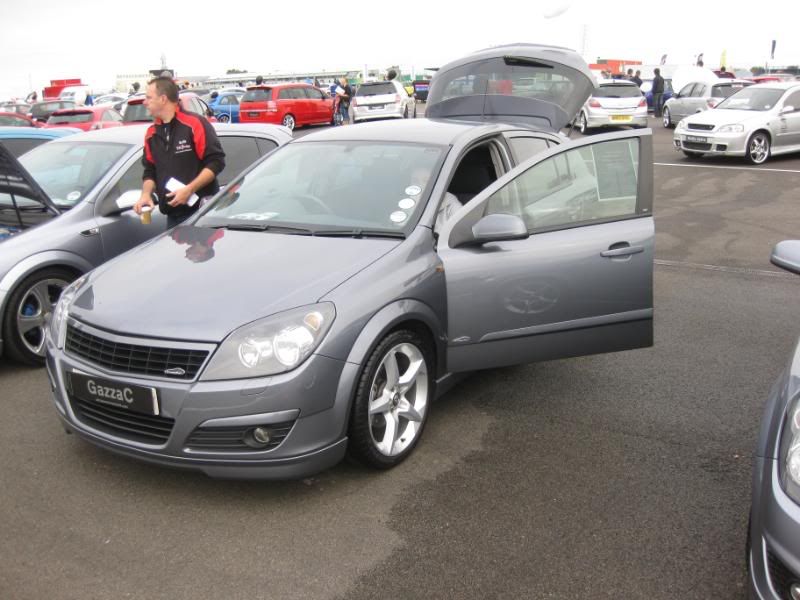 thanks for taking the time to read
Gary