Discussion Starter
•
#1
•
Thought it about time i did one of these, was abit rushed, probably a lot let out but gives you an idea of how far its come
Started life as a 1.8...
Pics from the advert and day i picked her up!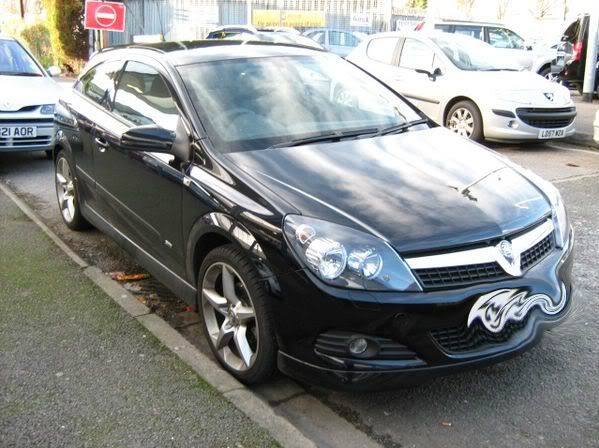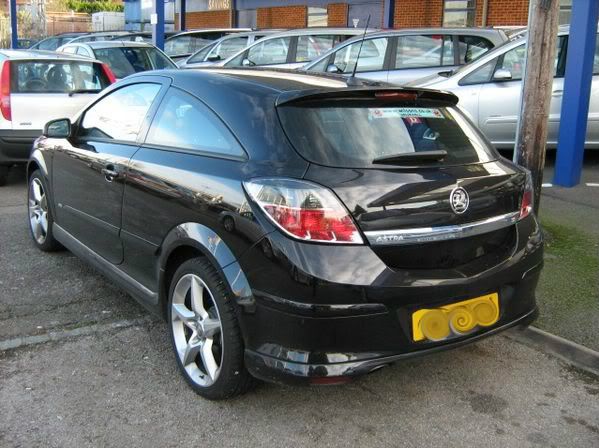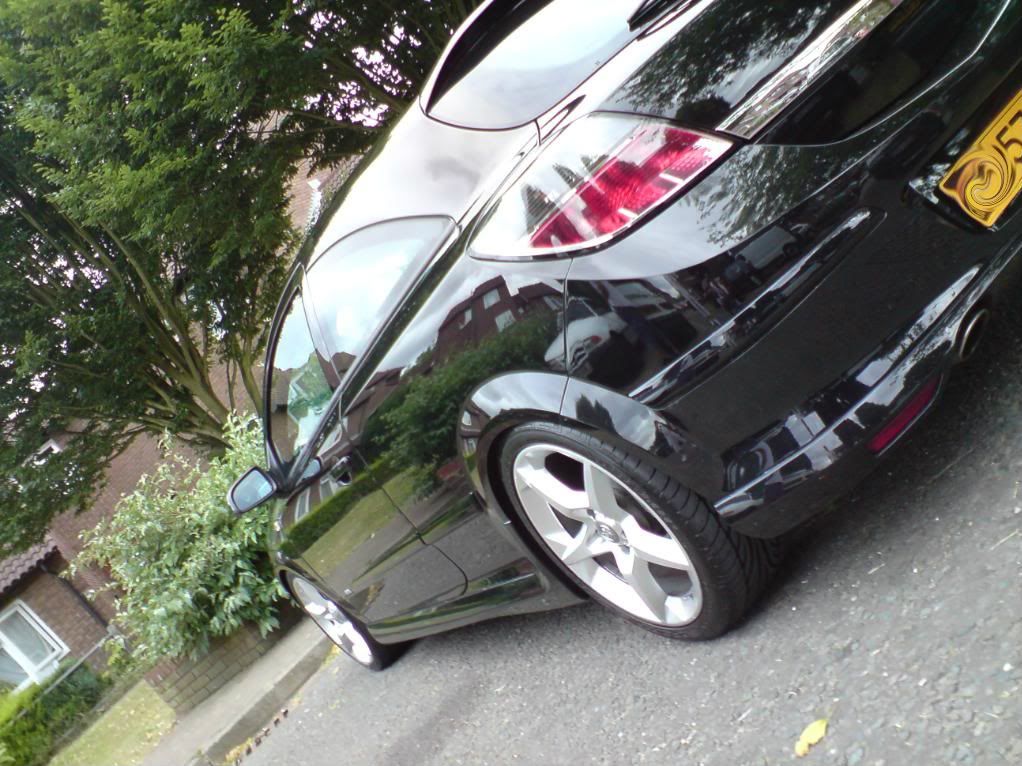 Over the next year i fitted coilovers, tinted the window, fitted a monster sound system. subs are rated 2500 watts each, 2000rms running on 5000watt am 2500rms, to give you an idea
Loads of other cosmetic little touches, diamond cut my pentas, VXR half leathers.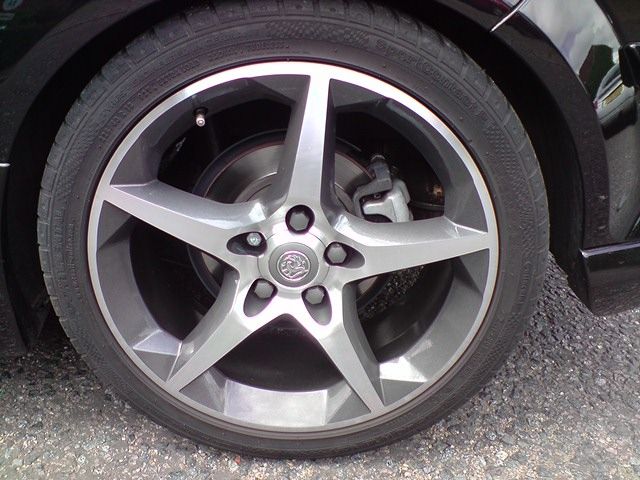 But one year on, insurance was cheaper and i was finally able to get insurance and a reasonable price for a VXR. But the dilema, do i strip the car, sell it on and start again. Or do something a little different, less work in my eyes and just fit a VXR engine....
Looked on Ebay and found an engine from a burg, 2000 miles on the clock, everything i needed to fit it, including suspension, and the remus exhaust, all i needed was gear cables and fuel pump....Impulse took over and i brought it
....Spoke to Gareth (GMAN), a good friend of Danny's and after many calls and advise i got the bits i needed. I can't thank him enough for his help at the start and also been to see him many times sinces for little bits and bobs.
Few weeks later with the help of a good friend it looked a little like this (pics arent from the original refit, but one of the many times since the engine has been out)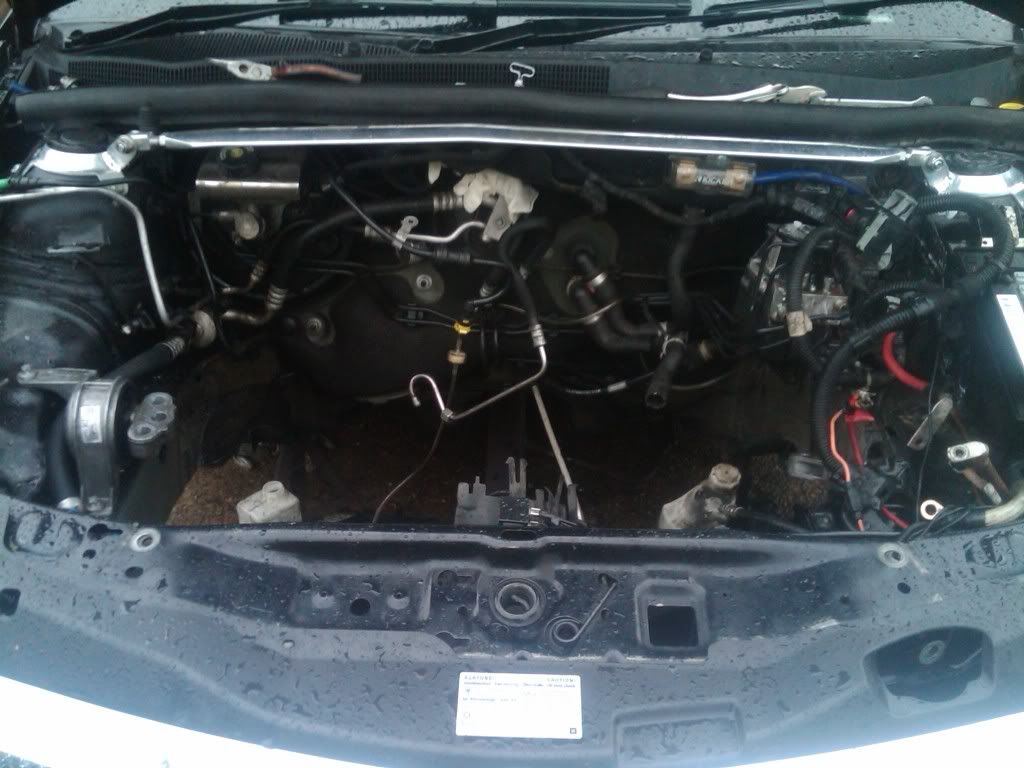 Engine refit was a success, took a weekend to complete, but after we had a few problems starting it as the VXR ECU wasnt programed and vauxhall surprisingly wanted nothing to do with the car. Another call to Gareth and he said just needs pairing to my cars, other ECUs the clocks, airbag, REC etc etc. Out came the opcom but that didnt work, finally got fustrated and thought f*** it i will just click the "reset ecu" button, what harm can it do?
And.............It worked
, car starting to crank, you can imagine at this point my heart was racing, will it start...YES!!!! Sucess
, took it for a spin and OMG, 140bhp to 250 i was in love the hard work had paid off. I had it dynoed within a few weeks just to make sure fueling etc and everything was OK Made 252 BHP and i think 280/312lbs ft torque. Which was pretty much spot on as i had the remus.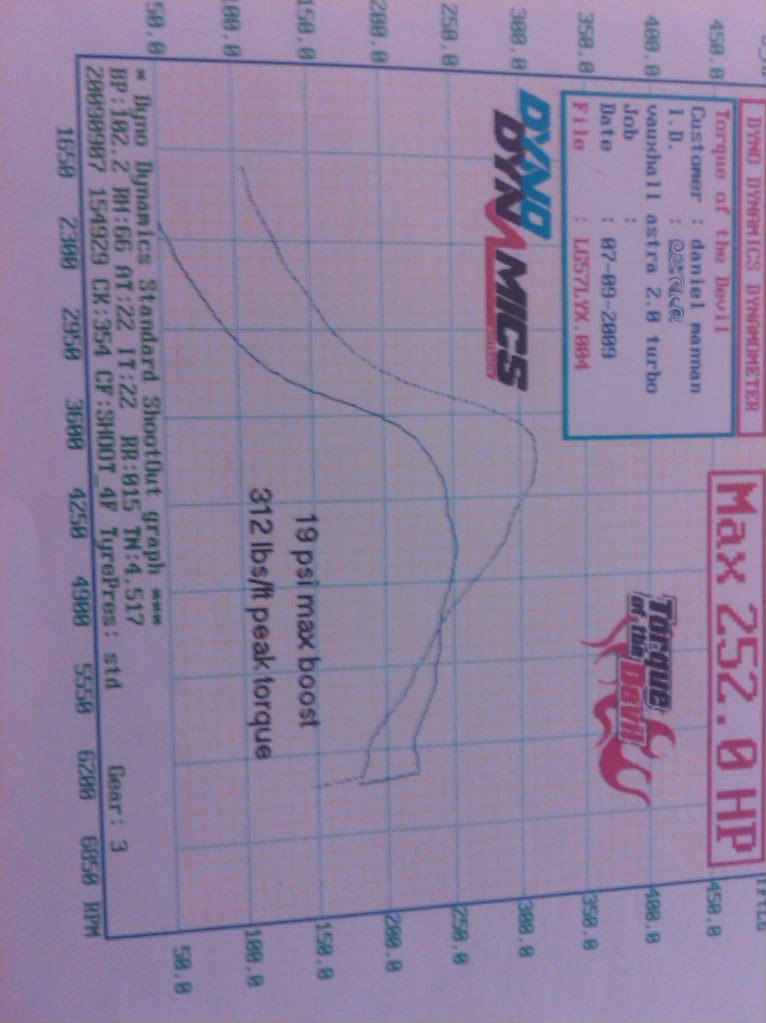 Boost and A/R wasnt the best, the boost wasnt holding either.
6-8months passed trouble free motoring, other than my cheap coilover went pop, so a call to Gareth once again, he had some spare v3, just one of the rear springs missing, but payday was a while away yet, so the misses steps in and says she lend me the money, another call to Gareth and within the hour i was at his picking them up
Then i started to hear a whistle from the turbo, eventually the dreaded police siren screech started. Another call to Gareth and he put me in contact with Martin from Turbo Dynamis, sorted out there stage 2 hybrid at a reasonable price so i snapped it up and that weekend the car looked a little like this. I Also fitted a Garrett actuator while it was apart.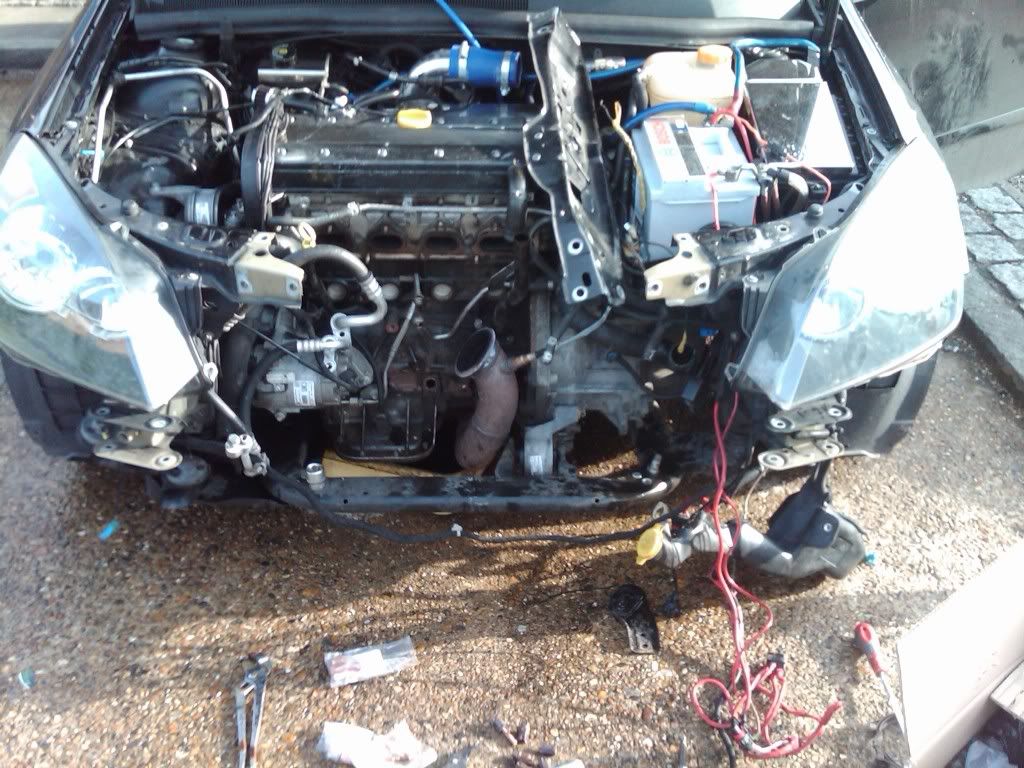 At the same time i fitted a TX autosport FMIC.
After it was all fitted i took a trip to REDDOT, where i made 299BHP and 376lbs ft torque. torque peak was around 3500rpms so was an aggresive map to say the least, had to fight with the steerin wheel.
The boost and A/R line was a llot flatter.
The car then sat like this for another year.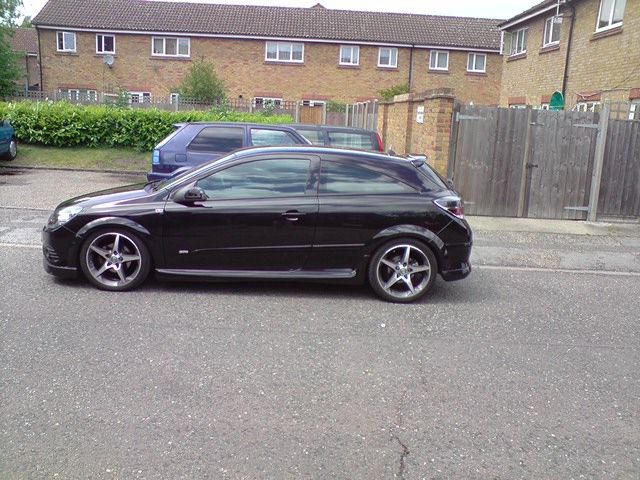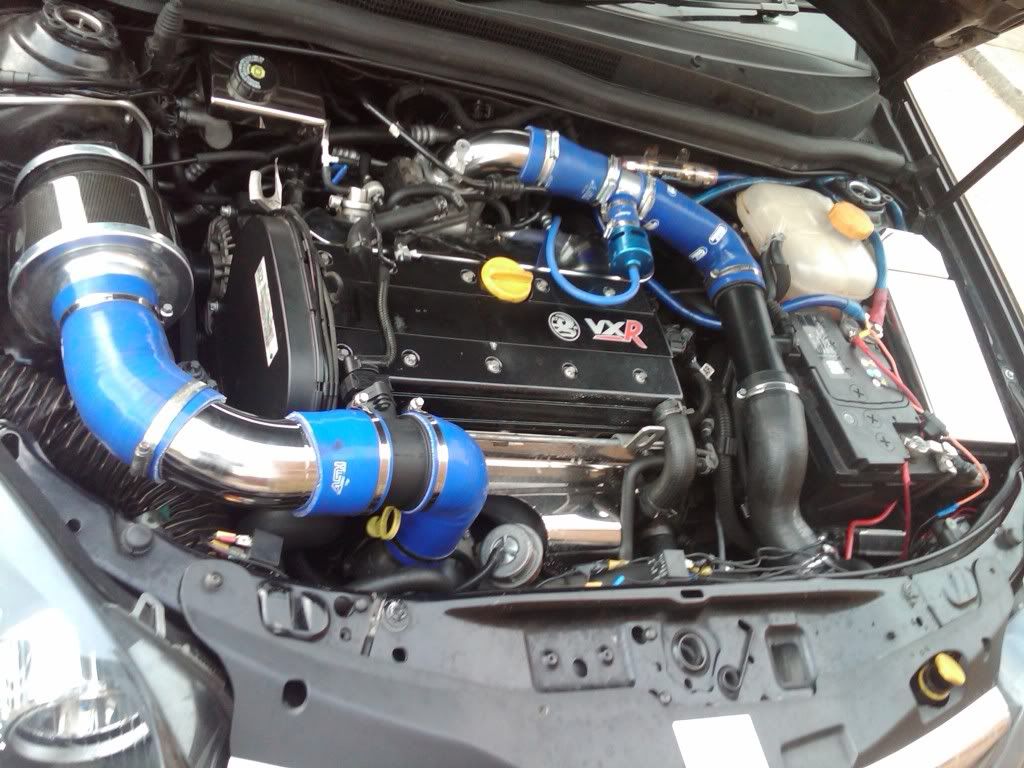 Then one day i drove a little to fast on a private road, and within days the car started to run a little funnier, misfiring, in the end we diagnosed piston ring failure. I thought as the pistons will be coming out why not fit forged ones and steel rods while i am at it?
So call to PEC, some negotiation on price i order some wossner pistons and rods from them.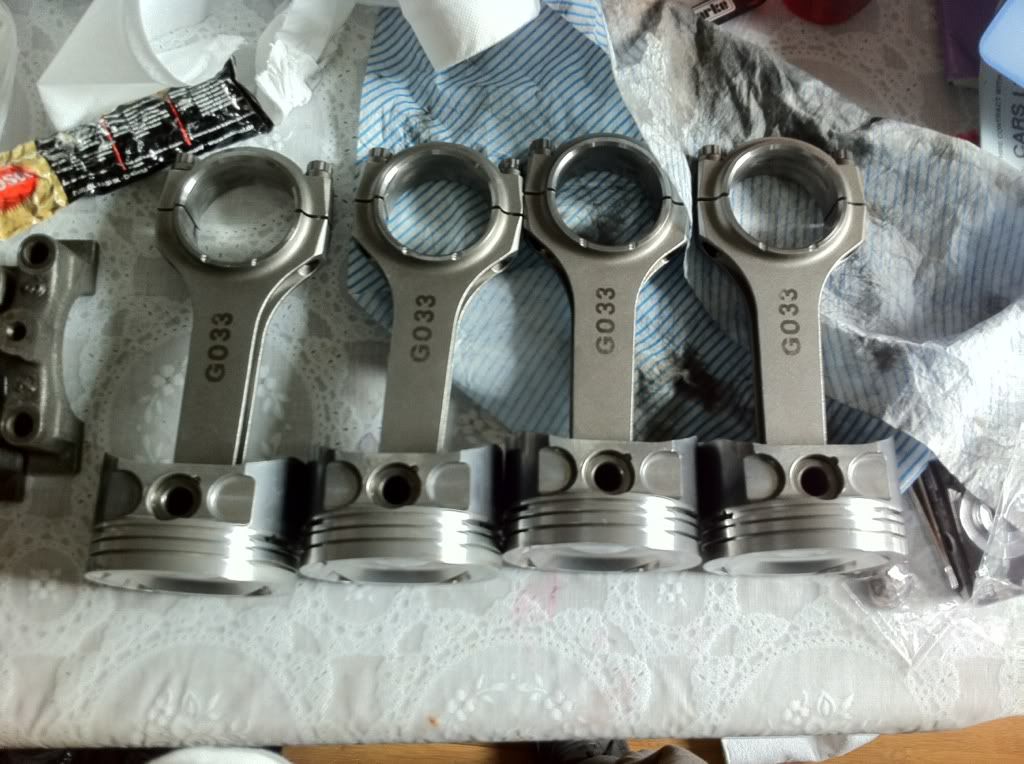 All work was done by a local machinist boring the engine and rebuilding it. 1000 miles later and the addition of water/meth injection i was ready for mapping.
On the day of mapping, i found a small water leak, the pipe behind the manifold between the head and oil cooler, some running around later and back to the engine builder, it was a loose jubilee, all tightened and i was on my way for a map. Lucky i had taken the whole day off and not just the afternoon.
A few hours later, back to REDDOT they were working their magic, until the car starting to mis-fire, or so i thought at the time.
I was alarmed and had asked them to stop as i didnt want to do any damage, i was assured it was only the spark plugs and they tried to get some in fore me. I accepted this, who was i to argue, they have the headphones on listening for knocks. The car was eventually mapped and i was sent on my way, told to come back once i have some new spark plugs, going home the car started to overheat, pulled up at a service station and check my coolant...empty...oh no, maybe the leak has come back, topped up coolant, left it running to bleed out the air, left it ticking for an hour, no coolant loss, 20 miles from holme, i thought OK hopefully i will make it back, stopping every 5mins to check coolant. I eventually got home, coolant was nearly gone again. Hmmmm.....Then i checked the oil and it looked a little like this.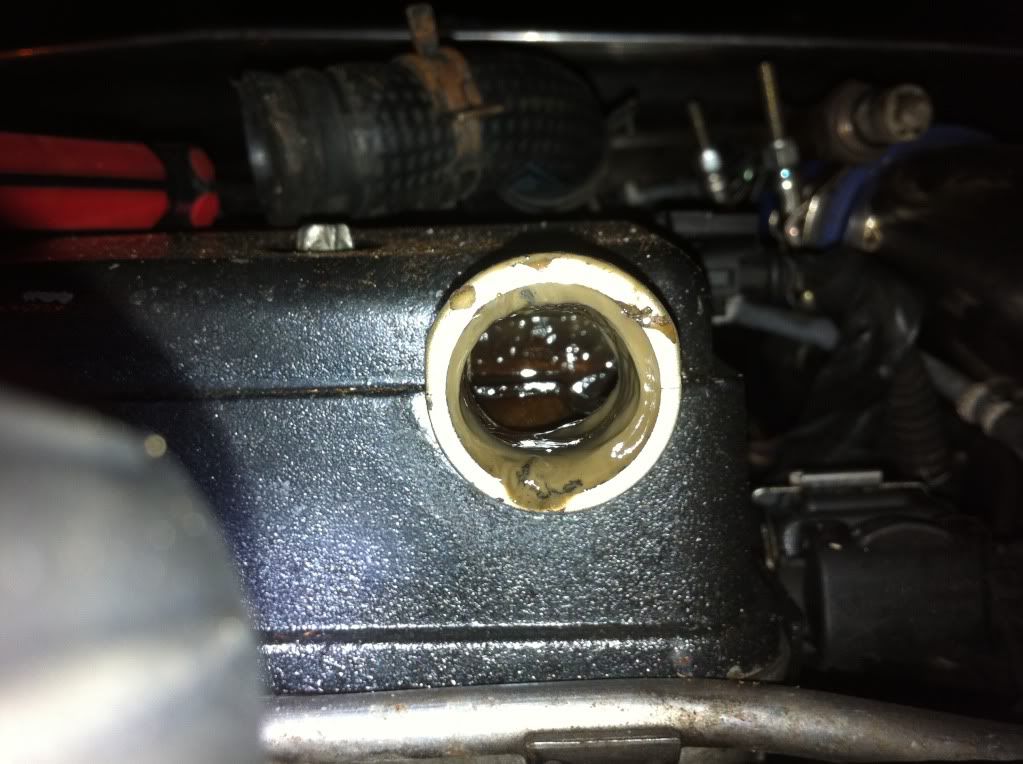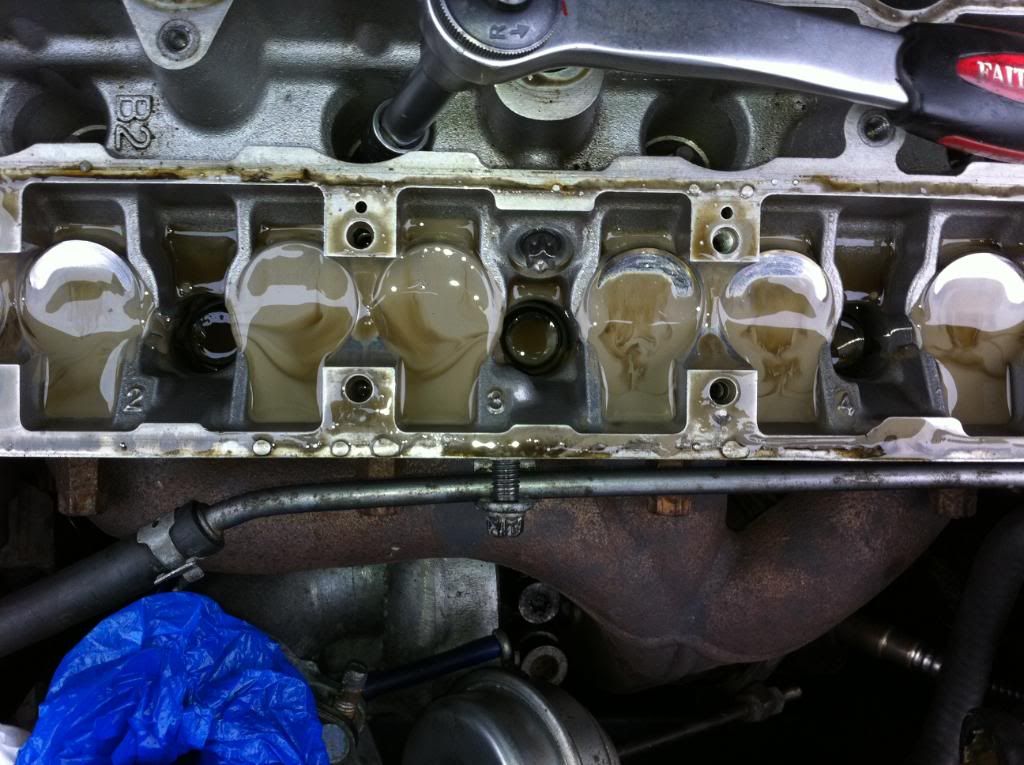 Oh man i wanted to cry, being the optimist i am, i thought OK maybe this is down to damage done befor the mapping and its made it worse, off came the head, everything looked OK, sent the head of to my then machinest (i noticed he had timed the engine up wrong) head was slightly warped, gave it a skim and fitted it back on.
All timed up OK i was on my way again. Took it easy for 50 off miles and thought OK everything is OK no leaks or anything, turned the boost controller back on and thought i would let it have some boost. And the smoke that came pooring out the exhuast, i switched the engine off and coasted to the side of the road to stop. Bonnet up, no coolant...FFS!!!!!!
AA came out, some man on a motorbike, topped coolant up, tried to start up...nothing...But this guy wasnt giving up, kept trying and trying. He has he at the back of the car checking for smoke...nothing, took a step back and pow, about 3litres of water came out the exhuast and she started. Hmmmm....
Got towed home, head came off and....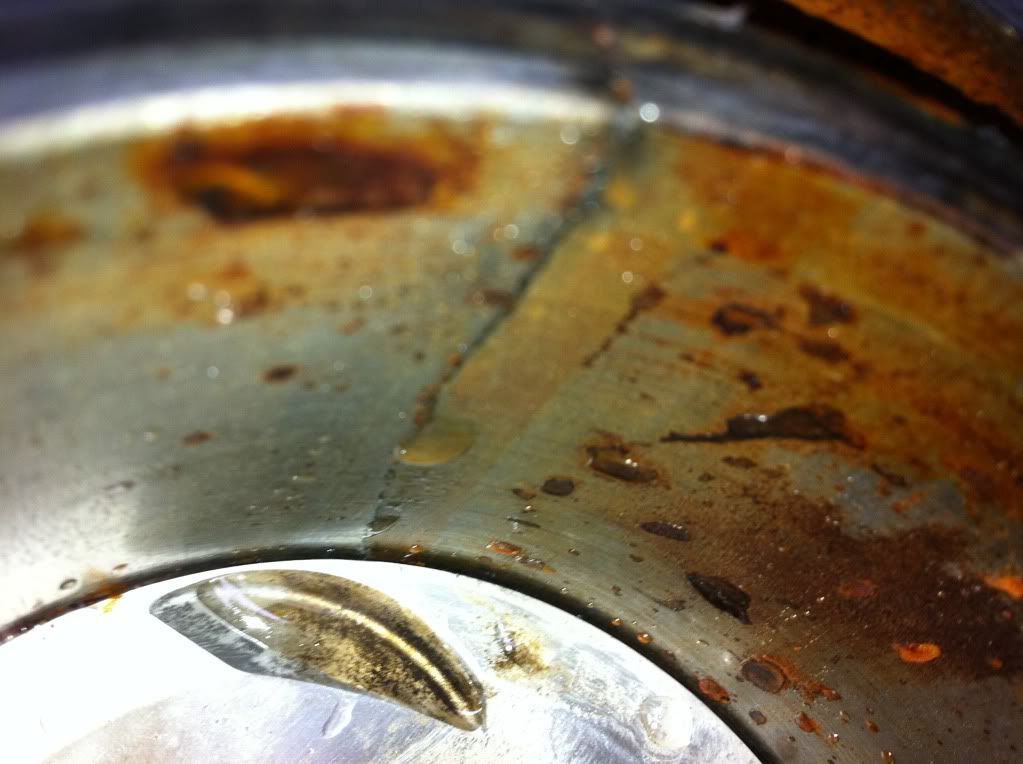 I next thought was whos fault is it????
The engine builder who timed it up wrong
The mapper who kept going when i wasnt mis firing but pinking.
Or me, for not checking the timing and not calling the map off.....
Before all this i had some spare cash at christmas and got a Garrett GT28 really cheap. I had the bearing carrier replaced with a bronze one and a few other bits done.
So now i have a nice big turbo, the plan was i would get a tubular and fit when i had the cash. Was a long term plan, but now the engine needed a new block...
So onto Ebay and the forums to find one, found a Z20LET for about £200 for the block and bottom end, had 130K on the clock, but that didnt matter as id be using everything else from my LEH
Picked what up, striped it down and droped the block to Steve Milton, to have the following done.7
Waterways strengthened
M3 Oil jets fitted for piston cooling
Rebored
Light skim
Crank reground.
Also picked up
Full set of bearing
set of piper cams, speced to what i wanted after some discussions with him
Head studs
Main bolts
While he was doing all this, at a very reasonable price i may add, i purchased a mocal oil cooler, bigger intercooler, which then was replaced with a Courtney FMIC, bigger injectors and a TX manifold Kit and tial wastegate.
With the cracked block and a old head i had lying around, we trial fitted the TX kit and wastegate etc.
The standard oil line to the turbo didnt line up properly and the bolt from tx was too big, so off i went toThink Automotive and had a new oil line made up, they also made me some coolant lines from the turbo to wastegate and from wategate to the water return line. Then i tried to fit the oild return line from the TX kit, took about an hour to get the pipe to fit up !! So that needs replacing (still to be done)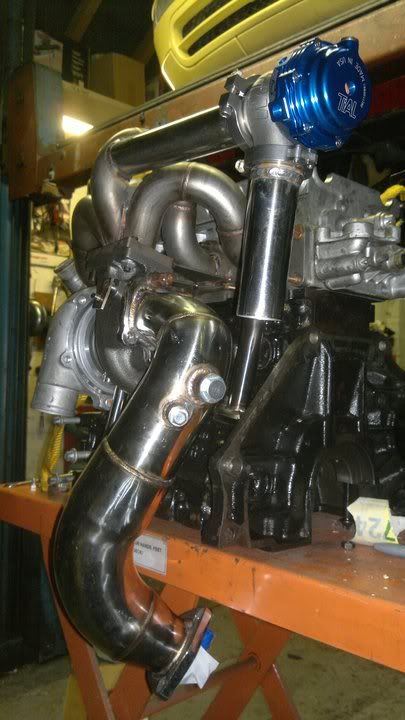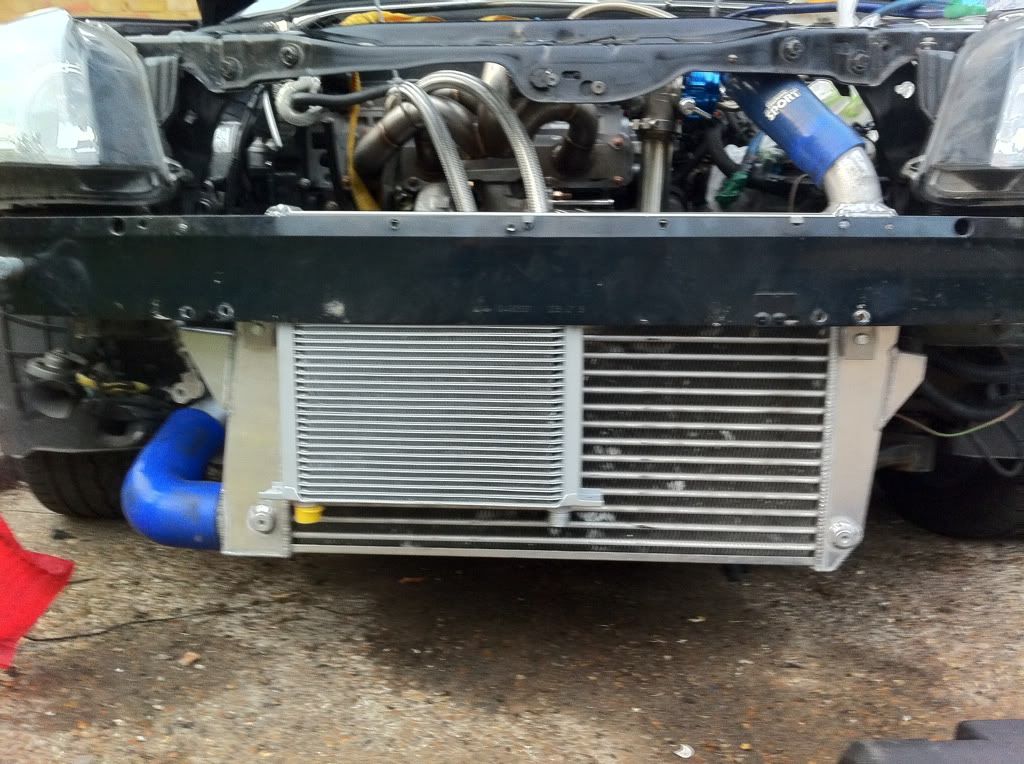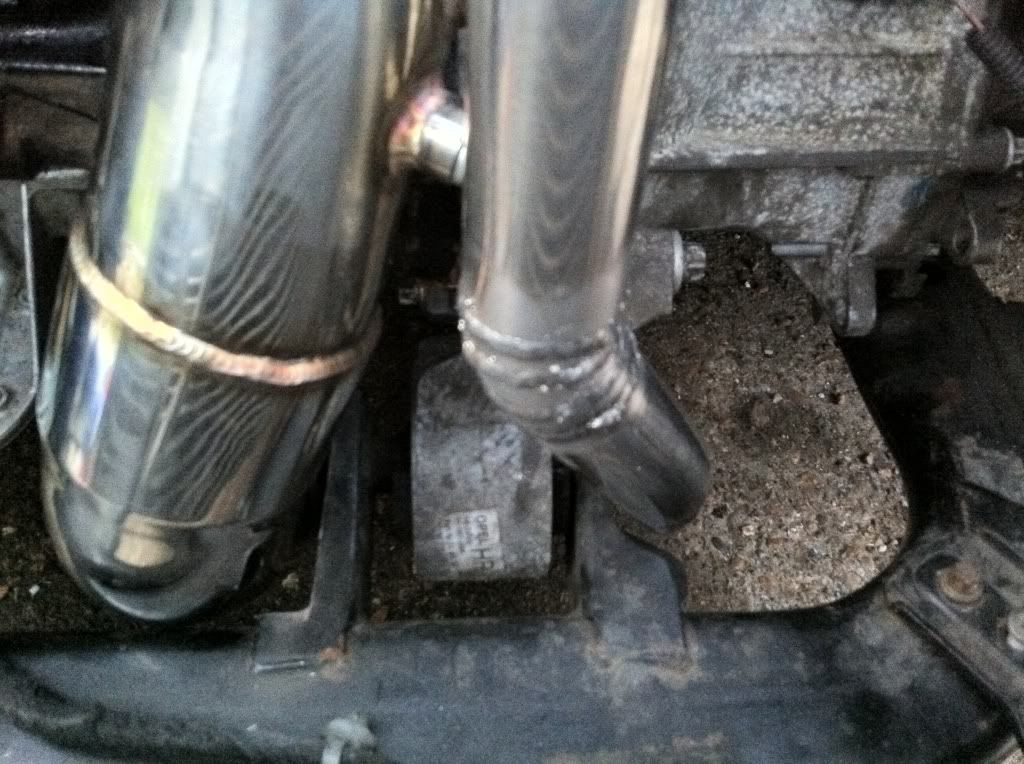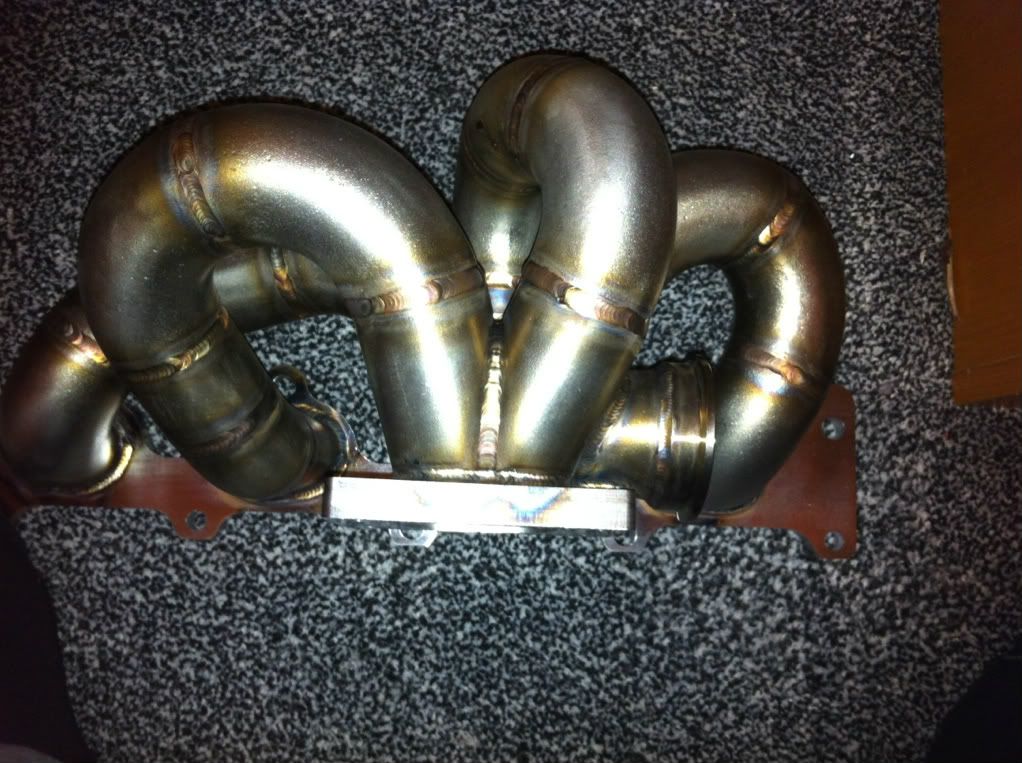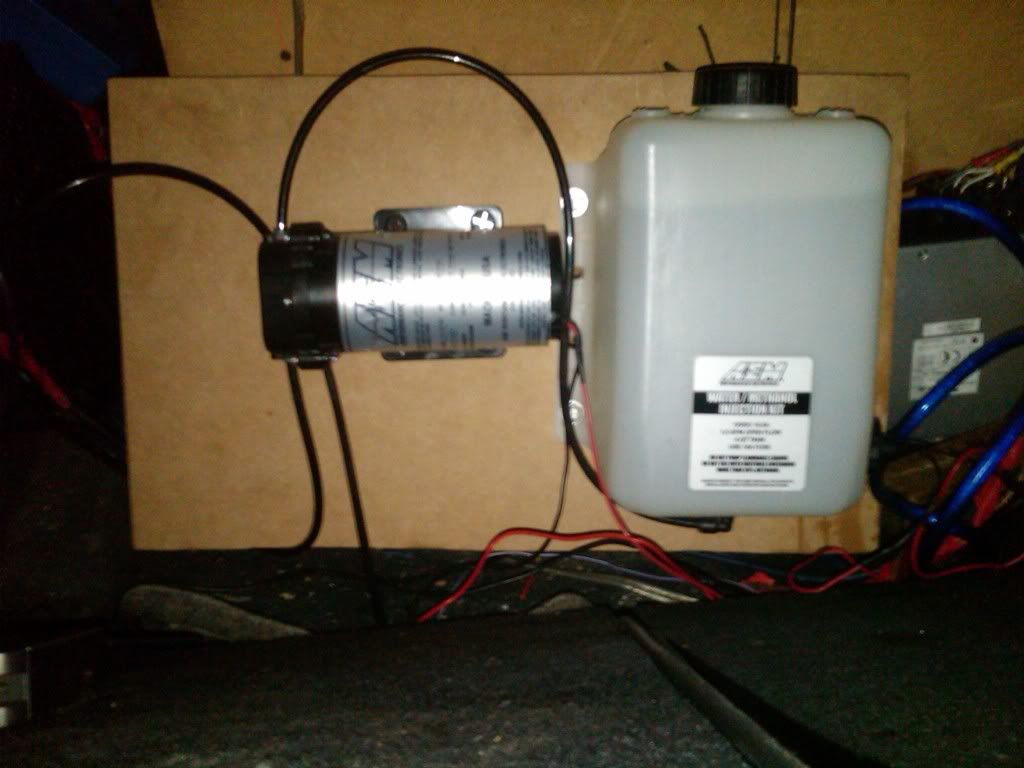 Theres loads of random pics here if you want to take a look
http://s605.photobuc.../tt135/mannan6/
http://s605.photobuc...35/mannan6/Dan/
Anyway the spec as she stands now is
86.5 Wossner Pistons
PEC Con rods
Z20LET Block, strengthened water ways, m3 oil jets
Z20LEH Crank, balancer deletions, oil pump
ARP Head studs and ARP Flywheel bolts
Regal lightweight flyweel
Sachs uprated cover and Helix sprung paddle clutch
Water/meth injection
Garrett GT2871 .64 turbo
Nortech manifold to replace the TX one.
Courtney FMIC, Custom brackets as i couldnt get hold of the fitting kit off them
Mocal oil cooler with customer oil lines
Piper Cams
Quaife Diff
God knows what else, i will update as i remember
Still to come
Head to be ported, +1mm valves to be fitted, currently in process
KW Clubsport suspension
Some body work needs to be done, so i have some big plans for allot of the body parts next year (Not to worry no stupid body kits, all will be suttle but effective
)
New wheels.
New seats
I am hoping to make the car more track focused next year, a few track days hopefully, but hoping by 2013 or even 2014 (funds depending) the car will be a fully complete track monster
Its come a long way since i picked it up Jan 2008 and still has a long way too go until its complete
Few Random Pics