Discussion Starter
•
#1
•
As per the other thread I have today started the lsp test in the wort possible conditions to polish a car in (blazing Sun so pics are at a minimum as everything was curing super fast)
The 5 that were chosen were:
Auto finesse tough cost
Auto finesse power seal
Angel wax dark temptation
Sonax shine and protect
Soft 99 king of gloss
So I start by snow foaming the car with bilt hamber auto foam which is my favourite foam that I've tried, it cleans well and smells decent so it's a winner in my eyes.
This was followed by a wash with auto finesse lather which is my least favourite shampoo that I have, it smells ok, cleans ok and is well enough lubed but for me isn't a patch on sonax red summer.
Once dry the bonnet was clayed with auto finesse clay with finale as lube this didn't pull much off the car as it only had a full decontamination and clay before tfs. The bonnet was washed again with the same product as before.
Polishing came next which was a nightmare as the panel temps were way too high but I soldiered on, products of choice were Scholl s30+ on a black hex pad this worked very well at adding gloss and removing small swirls but didn't touch the deepest marks but I never expected it to.
Next was to prepare the paint for the lsp's this involved a wipe down with auto finesse rejuvenate
Products used so far
Bonnet pre lsp
Now came to applying the lsp.
First up was auto finesse tough coat a traditional spray sealant, application is spray on spread leave to cure (about 5 min today) and buff off. It's very easy to over apply and is a little smeary when buffing. Looks wise it doesn't really add anything to the finish of the paint at all and I generally use this as a base to wax over.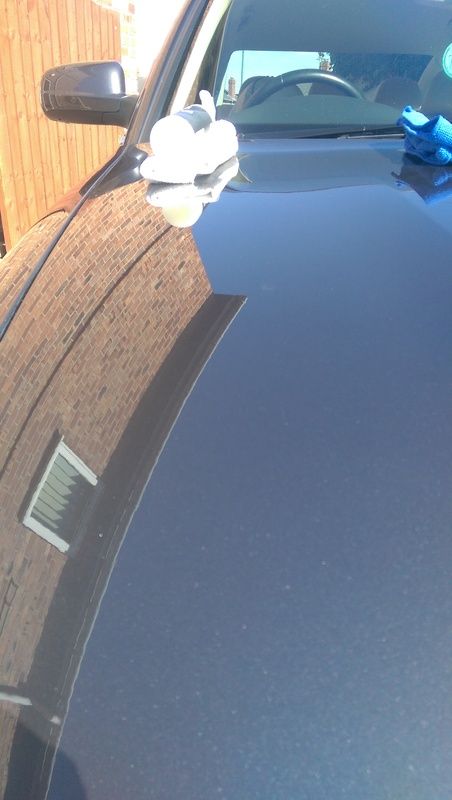 Next was Angel wax dark temptation.
This is a very nice wax to use and along with Angel wax desirable it's my favourite traditional wax. Dark temptation has a lovely chocolate smell spreads very easy and buffs of very easily too it's just a dream to use I'd recommend this very highly! Looks wise it gives the warmest wettest look of all the products tested today.
Next up is sonax shine and protect, this is a aerosol spray. Application is very easy, spray on a foam applicator spread on the paint leave and buff when cured. Buffing is a little grabby but nothing that would put me off using it. Looks wise it gives a very sterile shine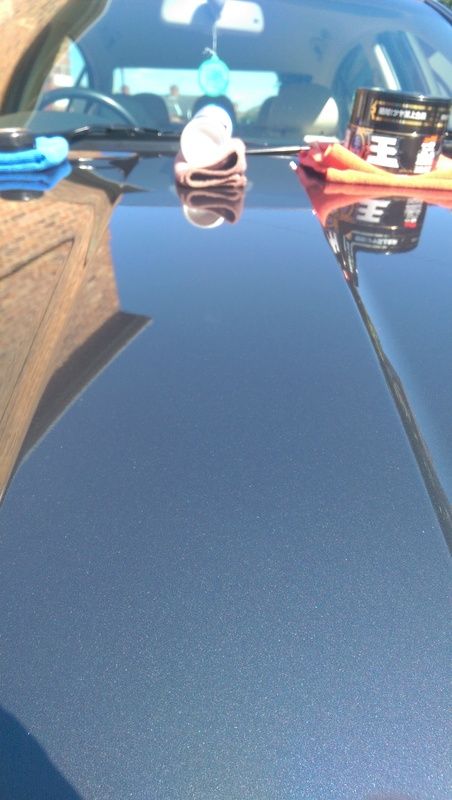 4th up was soft99 king of gloss. This product along with fusso has a huge amount of hype around it at the moment and I was very keen to try it after being impressed by fusso. Application is very easy one dab of the applicator was enough to comfortably do the entire section, like most waxs you want this as this as possible and its much better to apply then buff straight off if you leave this to cure you'll have arms like Arnie trying to buff it off! As long as you don't leave it too long buffing is nice and easy if a little grabby again. Looks wise you get a great shine from this which is very hard to capture in pictures especially on a phone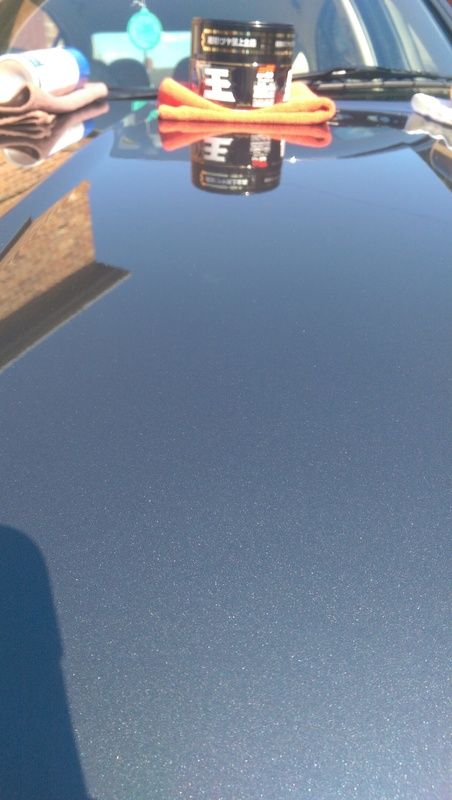 Last up we have auto finesse power seal.
This is a little different as it needs to applied by machine to get best results from it. Today I chose to apply with a chemical guys blue hex pad, it's very easy to apply a couple of quick passes on the da and you're done, leave to cure and buff off. Buffing is very easy again and the finish is slightly more glossy than tough coat but nothing to write home about.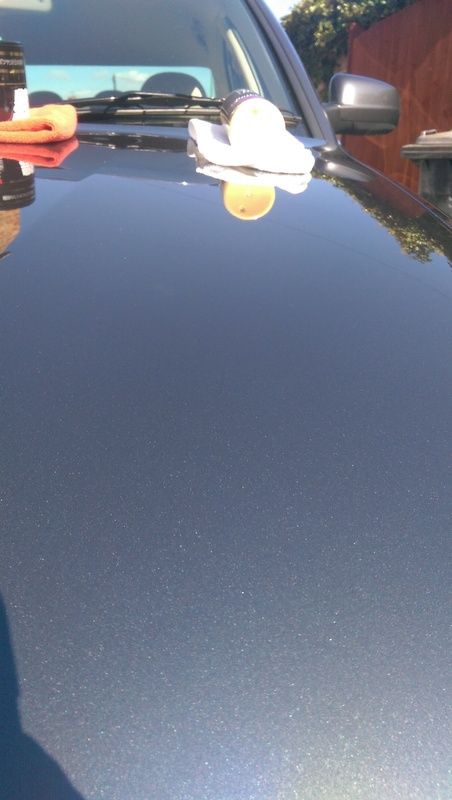 A pic of the finished bonnet as a whole, again apologise as my phone camera really doesn't show up the subtle differences in finish so you'll just have to take my word for it :lol:
This test will continue till they fail as a control I will use the same auto finesse later as shampoo for the duration of this test and the bonnet will receive no qd top ups because this will mask any differences in durability and water behaviour.
Thanks for reading