Hi all,
as some members know i was going to change my car a few weeks ago.
Well on monday i did and bought a Meriva 1.6i 16v Design in Star silver
it has got twin sunroofs and twin audio, plus upgraded stereo and boot storage compartment.
My role in AON will stay the same and i will come to and arrange meets as normal, but just in a different vauxhall
Also driving astra to collect meriva i think the gear box went shot so might have been a lucky move
the Meriva is a good car tbf, obviously ive sacrificed speed for space, but with a 9month daughter needs must im afraid.
ill get some pics up soon to show all,....
please dont hate me lol
found a pic: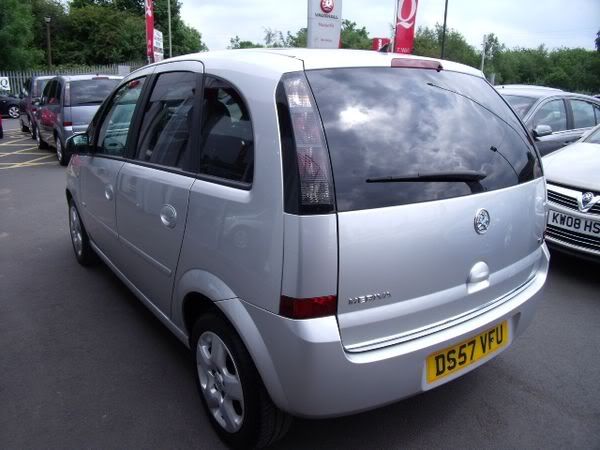 it needs a few things done to it to jazz it up, but all in good time (Y)
my quick photoshop: