Hey,
I've just fitted a backbox to my astra. It's a 1.8 SRI Y reg astra, but I believe that this will be the same for some other astras... Some astras have a different type fitting, usually the later models. Only way to find out is to look under the car! I did not jack up the car or anything.
So first off - if your car has this at the connection between the centre pipe and the backbox, then this should guide you in good stead. Otherwise, this will not apply to you! Sorry! (Top part of pipe is centre section, bottom half - backbox)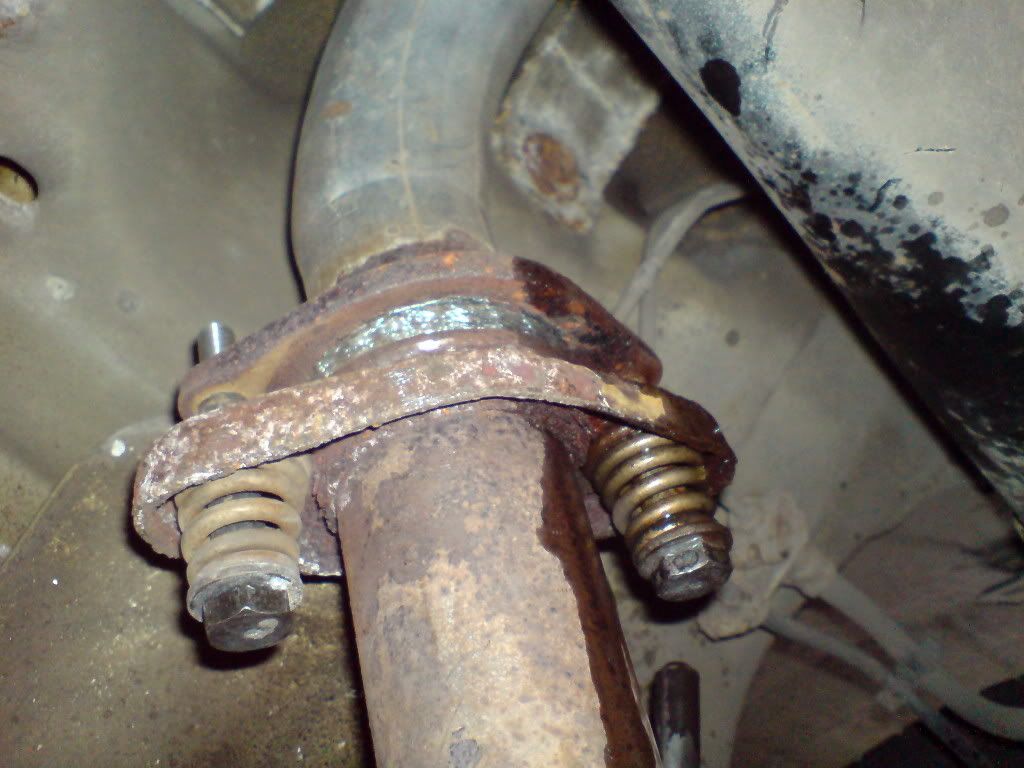 The parts you will need are:
New Gasket (if second hand)
WD-40
15mm Socket
File
Slotted screwdriver
Whilst I have attempted to make it as clear as possible, it is by no means a comprehensive guide, and I have only taken a few pictures. That said, it is relatively simple and you shouldn't have many problems.
1.
Loosen the bolts, and then remove as illustrated:
If it is proving a bit difficult to loosen the bolts, I would suggest you spray some WD-40 on and leave for a bit before giving it another go. Once loosened, remove bolts and springs. (Picture is actually after, but it looks EXACTLY the same as before)
2.
Remove backbox, along with the rubber supports at rearmost end, and leave the remaining support in place on the vehicle (3 in total, 1 on car, 2 on backbox). Transfer the two rubber supports to other backbox:
3.
Now, with your backbox, if it's second hand like mine and some other people's, carry on. Otherwise go to step 6.
4.
Remove old gasket on it - For this I used a screwdriver and file to get it off.
You might want to give it a brush down with a wire brush if there is a significant amount of rust. Take care not to get any particles in the backbox as this may damage the catalyst inside.
5.
Fit new gasket:
6.
Fit backbox in place with rubber supports in correct places, and ensure centre pipe meets backbox ok. (No pic, sorry!)
I found the best way was to slide the metal support without the rubber support into the one currently on the vehicle, and then bend the rubber supports currently on the backbox into place on the vehicle.
7.
Refit bolts and springs - the threads are very fine, so I would recommend that if it starts to get quite stiff to tighten, and the bolts have not gone all the way in, spray a bit of WD-40 on it, leave for a few minutes, and tighten up. You don't want to strip the threads after all.
The end result:
And a before pic (a recent pic) for good measure :thumbs: :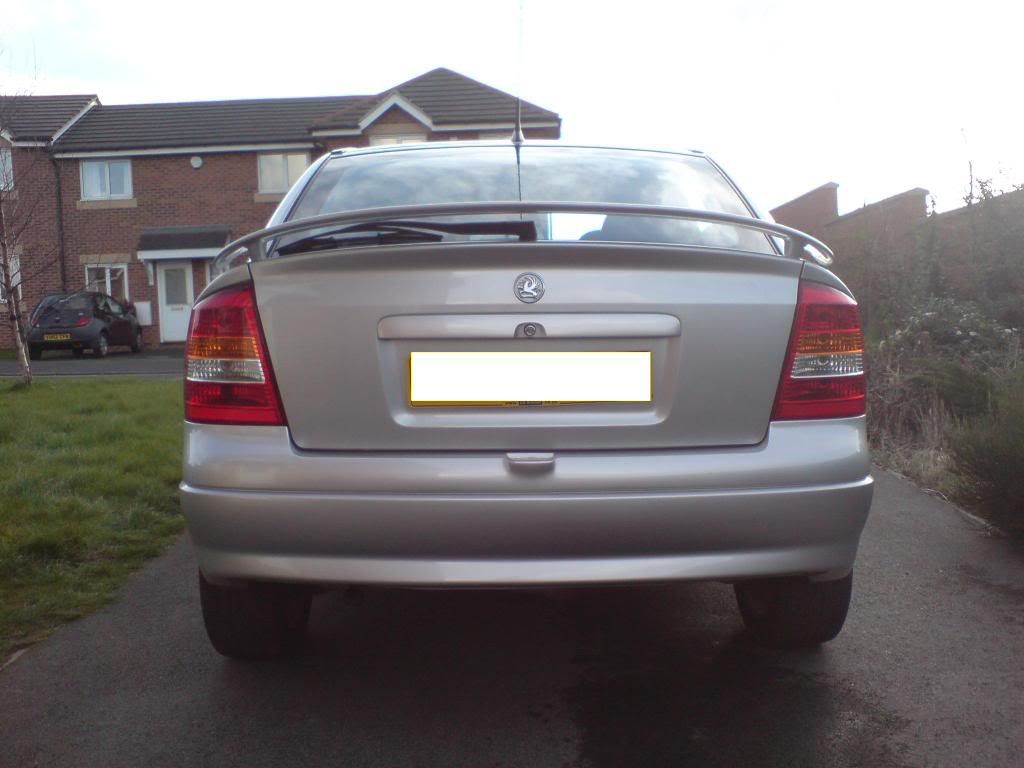 If anyone feels that I have missed anything out, please tell me and I will edit this guide as appropriate. I hope you enjoyed reading it. This was my first time with exhaust related systems!
DISCLAIMER:
This "How to" is intended to be used as a guide to give you an idea as to how to carry out the same work on your own cars. The instructions above detail how I carried out the work on my own car and as each persons car, tools, level of experience and circumstances are different then the steps required to carry out the work will vary from person to person and therefore myself and this website cannot be held responsible for any loss, damages or injuries caused while carrying out the work. If you are unsure in any way as to how to carry out any of the work detailed above then consult a professional for advice or consider paying them to do the work. So take care while carrying out the work because YOU HAVE BEEN WARNED!!