Discussion Starter
·
#1
·
Hi everyone, im new here and i just thaught i would show you all my hard work.
here is how i brought my 1.0L 12V
Then i had a little accident
After sorting all the mess i made, i started to modifiy the car slowly but surly ready to be something special .. as you will see later .....
Wheels, grill and lexus lights ( now removed the lexus lights )
on went my exhaust from my sisters coupe and my 40mm springs
then i polished up the engine
Then as the rainy weather started, i moved to the inside and started giving it a little makeover
here are the pics with my new breaks fitted... 256mm
befour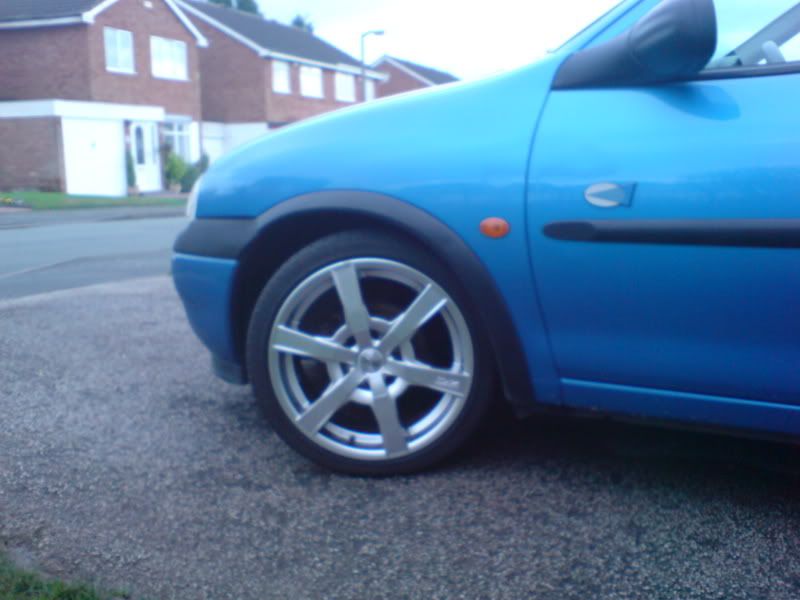 after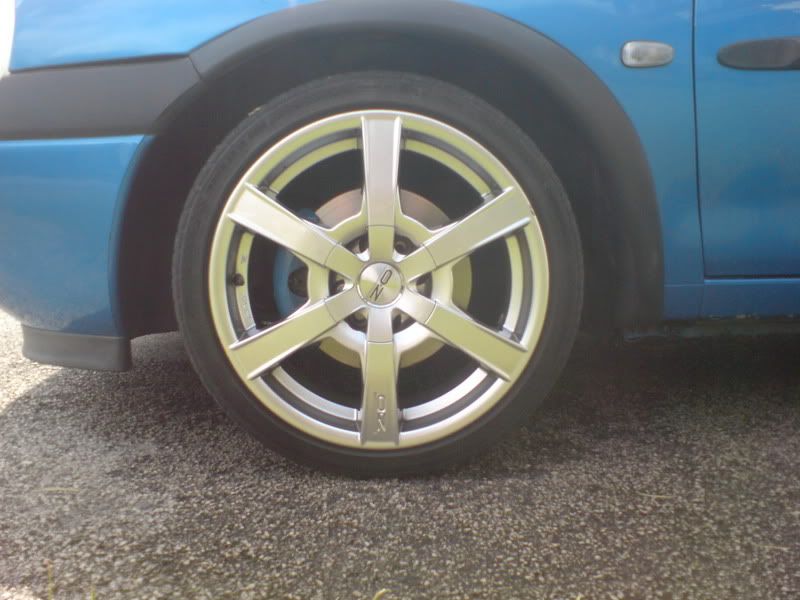 i have thaught been let loose with a paint brush and a can of hamerite today lol .. just fancied a change to seeing the dirty colourd swinging arms and wishbones ....
so in darkk blue i painted them
Befour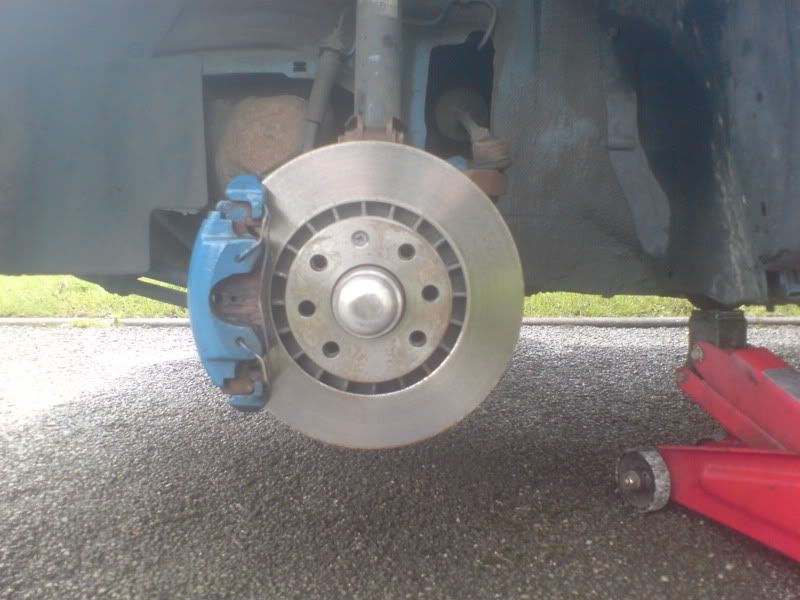 After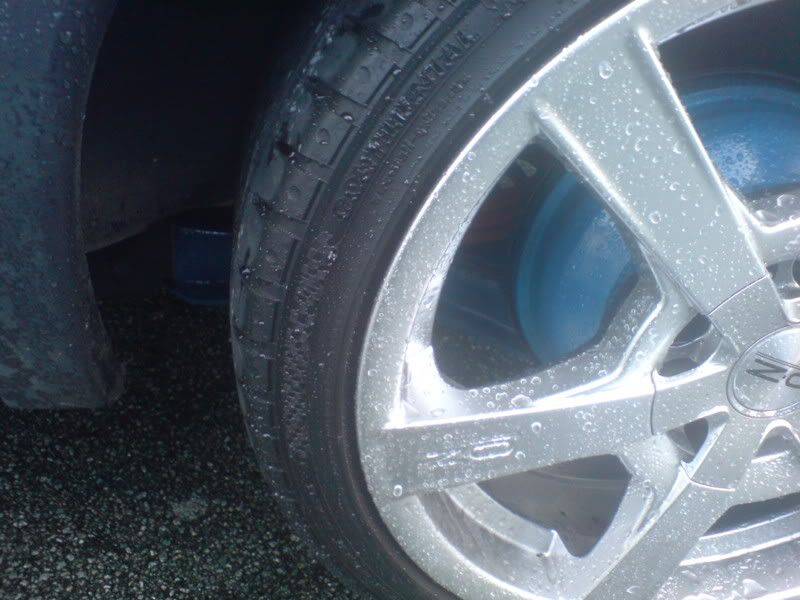 just a few more new pictures of the corsa up the cannock chase
I brought this anti-roll bar from a mate of mine .. i was in two minds about what colour to spray it in, but i settled on blue
Befour
After
rite then, next few mods that the car has now is ....
Nice GSI sill protecters, i could only find GSI ones for mine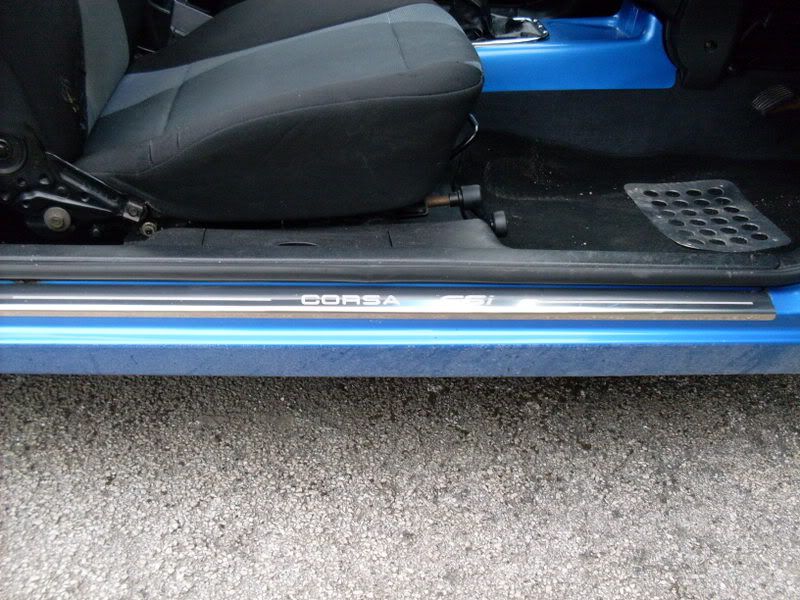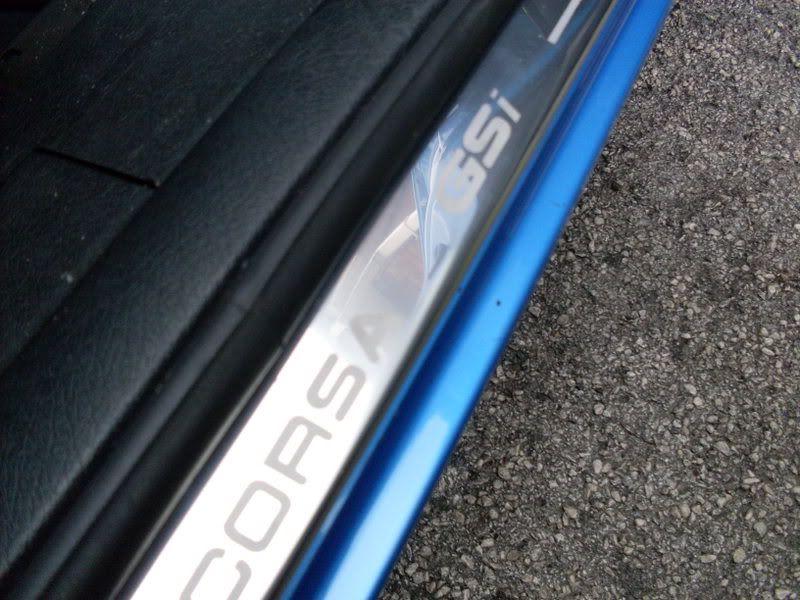 And a GSI kit to match ....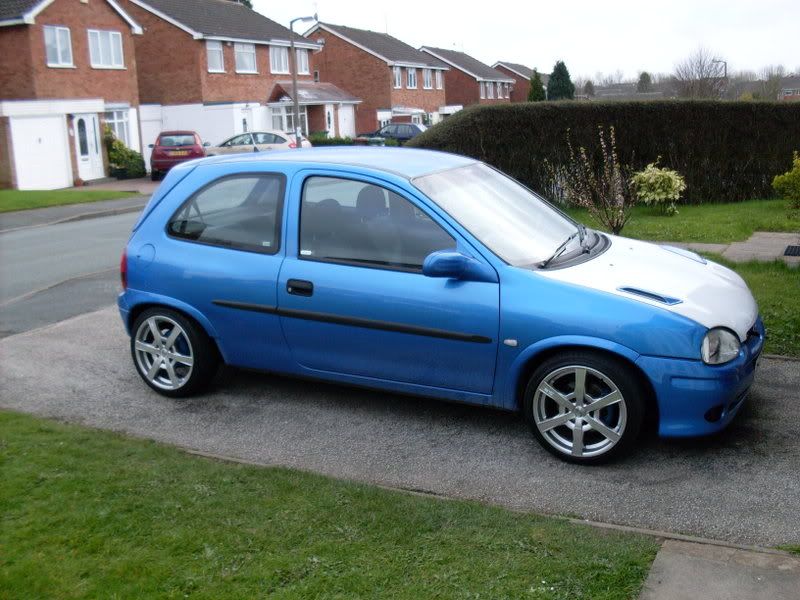 Skirts are done, just need to be fitted as my dad dident have chance on saturday to fit them....
I am on the hunt for a good set of GSI fogs to put in, and a grill as it dident come with one unfortunatly
Here are some recent pictures, ohh and she passed her mot
Well Here she is at her best the poor old 12V girl ..
someone decided to have a little mess with all the wireing ....
Someone decided to replace my 3cyl for a 4cyl .. thankyou very much
Then because it filled up the bay more then the old engine we decided to bolt it up and got this picture ..
And then just to get a rough idea what everything will look like when its finnished we dumped the carbs on and the cover and i tuck this picture befour i come home ..
Here is a first start up video ... the clanking and clicking has stoped now we forgot to put the shims in, and we left an exhaust clamp loose lol
http://s152.photobucket.com/albums/...w&current=2008-06-02_19-54-16_02062008007.flv