Discussion Starter
•
#1
•
As you may or may not be aware me and steve came to the decision a few weeks ago that we were going to get rid of the two astras, get a runaround for steve for work and get a zafira for me during the week and to use as a family car at weekends - its amazing how much space 1 child can take up, and if anyone saw the back of steves car at trax you would understand why we wanted more space!
So...after a few weeks of searching today we drove down to doncaster, and, well, ended up driving back in this: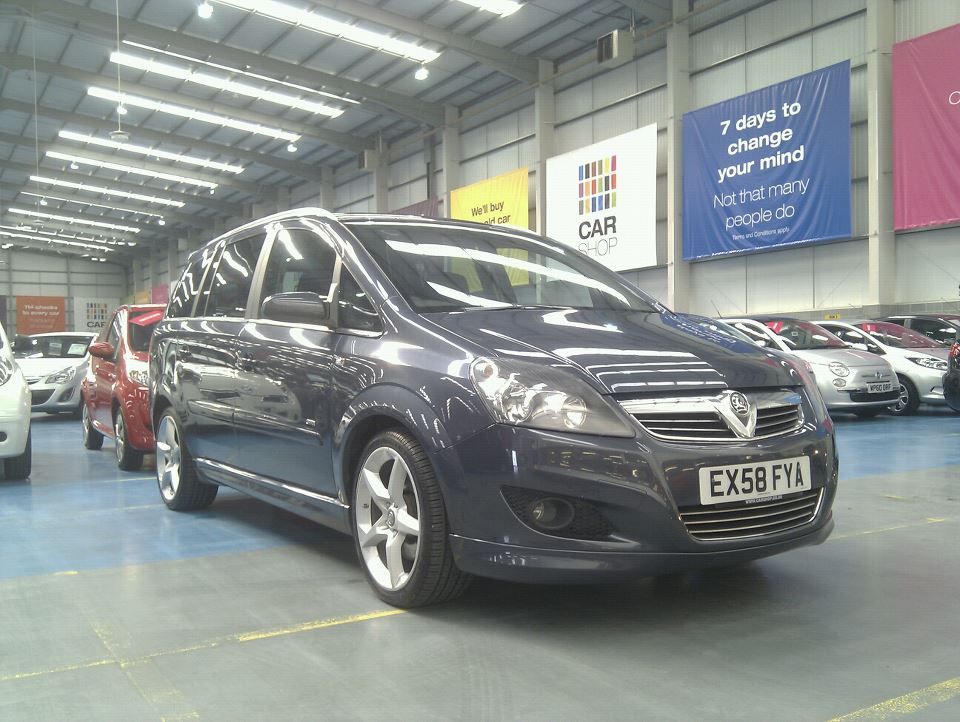 Will get more photos once it has been cleaned properly (garages cleaning consisted of quick wash leaving water streaks all over it :shock
2008 Vauxhall Zafira 1.9 (150) in blue (service book says metro blue but I'm not convinced thats the correct name)with full factory fitted XP kit.
68,000 miles (motorway mainly)
and just found the history in the service book which shows that it had 2 brand new tyres (£400!) 3000 miles ago and also had the EGR valve changed earlier this year.
I can honestly say I am in love (slightly more so than with my astra)
.
Plans in the distant future include wind deflectors, cruise control and eventually smds.
Comments welcome.