UPDATES
XP roof sppiler update, page 1 post #13
Break cooling ducts, page 2 post #24
Penta's part 1, page 3 post #35
Penta's part 2, page 4 post #48
Car cleaned and as it stands (20/09/11), page 5 #83
5 speed VXR gear stick. page 11, #160
VXR Intake, page 15, posts #212 & #217
Map Light LED's, page 16, post #235
Boot LED, page 19, post #271
Boomerang Armrest, page 19, post #278
Eonon D5107E Head Unit, page 21, post #308
K&N pannel air filter and Blue/Red SMD conversion, page 24, posts #349 & #352
Smokers pack front ashtray part 1, page 26, post #380
Smokers pack front ashtray part 2, page 27, post #404
VXR Steering Wheel, page 33, post #488
Brake upgrade part 1 (black coated MTEC drilled/grooved discs front and rear), page 35, post #512
Lowering part 1 (springs) and tinted side repeaters, page 36, post# 527
Brake upgrade part 2 (EBC Green Stuff pads), page 37, post# 549
Lowering part 2 (VXR dampers), page 38, post#562
Lowering and brake upgrade complete - the first photo set, page 42, post# 622
Lowering and brake upgrade complete - the second photo set, page 44, post# 652
2012 Rolling Road results, page 45, post# 665 & #667
Various mini-updates on page 45
Mini-update, page 46, post# 679
Smokers pack front ashtray part 3, page 46, post #683
Custom stainless steel flexi-back exhaust and DTUK pressed metal plates, page 48, post #707
Window tints, page 52, post #763
PVS 2012, page 53, post #781
VVT spark plug cover, page 55, post #821
Under bonnet sound deadening, page 57, post #845
Battery jacket, page 58, post #864
Piano black dash Part 1, page 58, post #866
Fixed Whiteline RARB Part 1, page 59, post #882
Piano black dash Part 2, page 63, post #933
Fixed Whiteline RARB Part 2, page 64, post #953
TRAX 2012, page 66, post #978
VVT theme continued, page 67, post #998
Eyebrows part 1, page 69, post #1029
Front end facelift sneak peak, page 70, post #1046
SMD conversion part 2 - Piano Black Dash part 3 - XP aerial base, page 73, post #1085
TRAX 2012, page 66, post #978
VVT theme continued, page 67, post #998
Eyebrows part 1, page 69, post #1029
SMD conversion part 2 - Piano Black Dash part 3 - XP aerial base, page 73, post #1085
End of modding for 2012, page 76, post #1130
Colour code Part 1, page 77, post #1152
2012 Rolling Road results Part 2, page 78, post #1166
Colour code Part 2 & other mods to come, page 80, post #1193
ICE part 1 (sub and amp), page 83, post #1232
Colour code part 3, page 84
Colour code part 3, page 87, posts #1291-1293
Eyebrows and maintenance, page 88, post #1319
TFS 2013, page 90, post #1340
VVT theme continued, page 93, post #1387
Incarnation 2013 and BHP 2013, page 93, post #1395
Welcome to my progress thread :wave:
Well my second actually, as I was about to post and my computer had a funny turn, so I am recreating the magic with this one :roll: :lol:
So, here we go!! (Again)
Late August 2009, when I had my desk job, I was bored and stumbled upon this car on Perry's website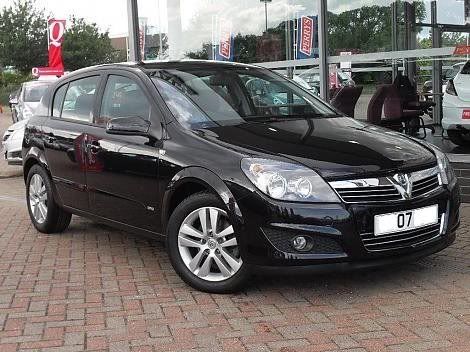 So before I know it I was doing some number crunching and the next day I had bought it :lol:
It is a 2007 Astra H SXi 1.6 vvt 5 door in Sapphire Black
... Standard except for Sport button with ESP+... But also very early facelifts had the lower sport suspension so I got that too (Y)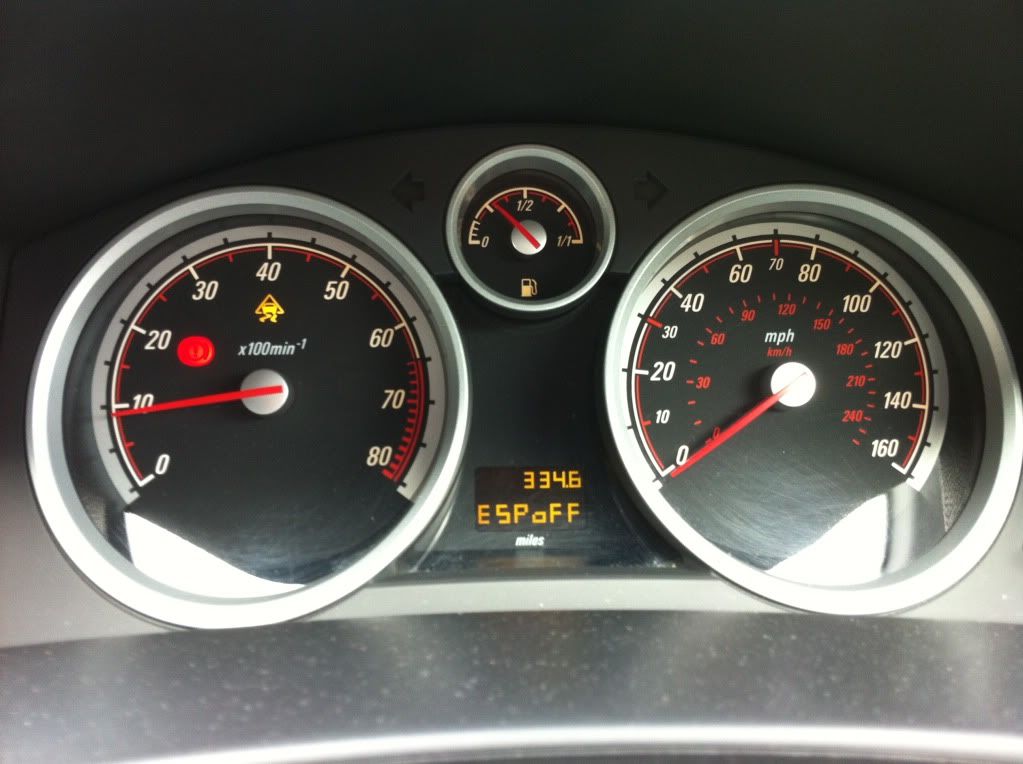 My first purchase was Carbon-Fibre effect headlamp protectors... I think they look good and are very practical too
By this time Vx had replaced my worse for wear weather strips... More on those later
My first problem was wheel balancing... I was getting very bad steering wheel judder at 70mph... This was fixed by Kwik-Fit after Vx massively failed at it :roll:
So onto my first mod... Cruise Control (Y)... Still one of my favourite mods too!!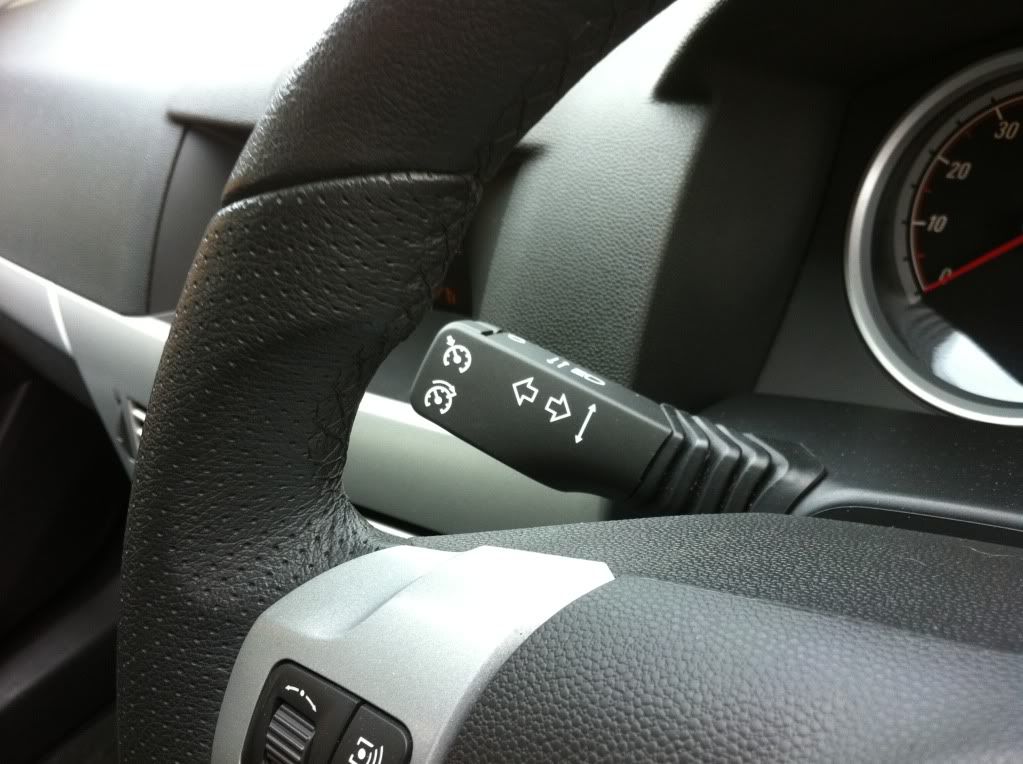 Now remember those weather strips... It took me a while, but I got them colour coded (Y)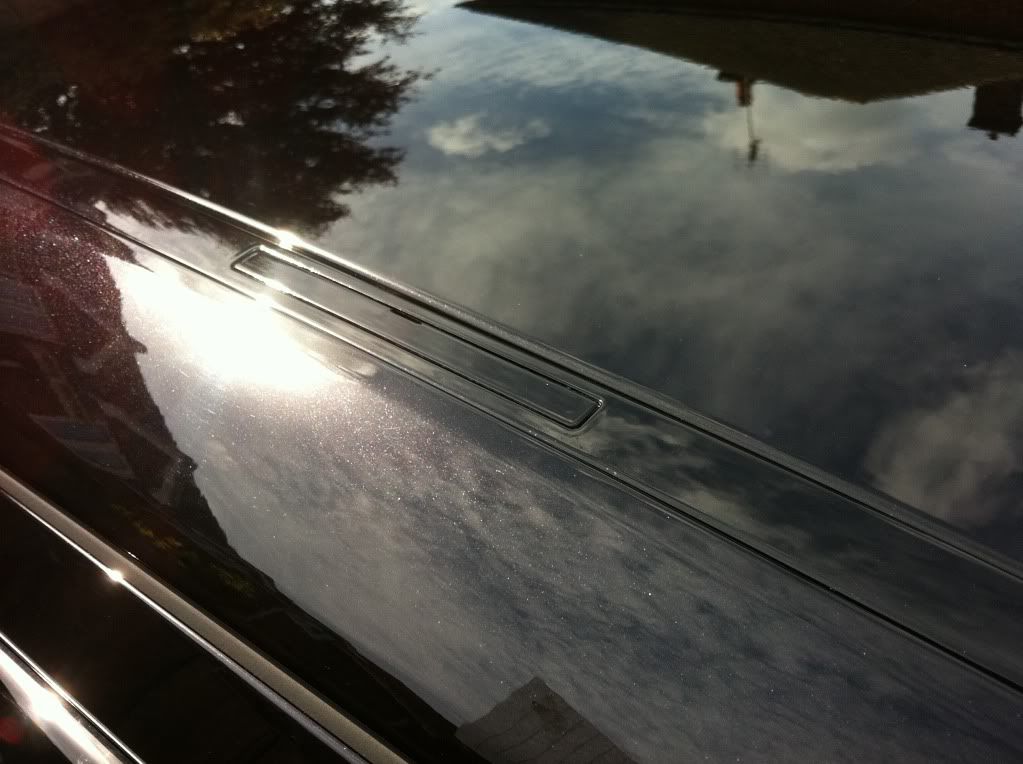 Next was glove box A/C
Then I learnt of the Trip Computer... As there were no active AON traders in the SE at the time, I had a road trip to the dealership jiraffe works at for it to be activated
During the winter, I had managed to ruin a door seal and it was making an awful wind noise
... So this was replaced!
I also ordered Insignia Washer jets, and indirect door night lighting with the seal... The Insignia Jets I fitted later, but the night lighting idea dies when I found no wiring, but kept them in case I wish to faff with them in the future :lol:
Next mod to be purchased was VXR indicator surrounds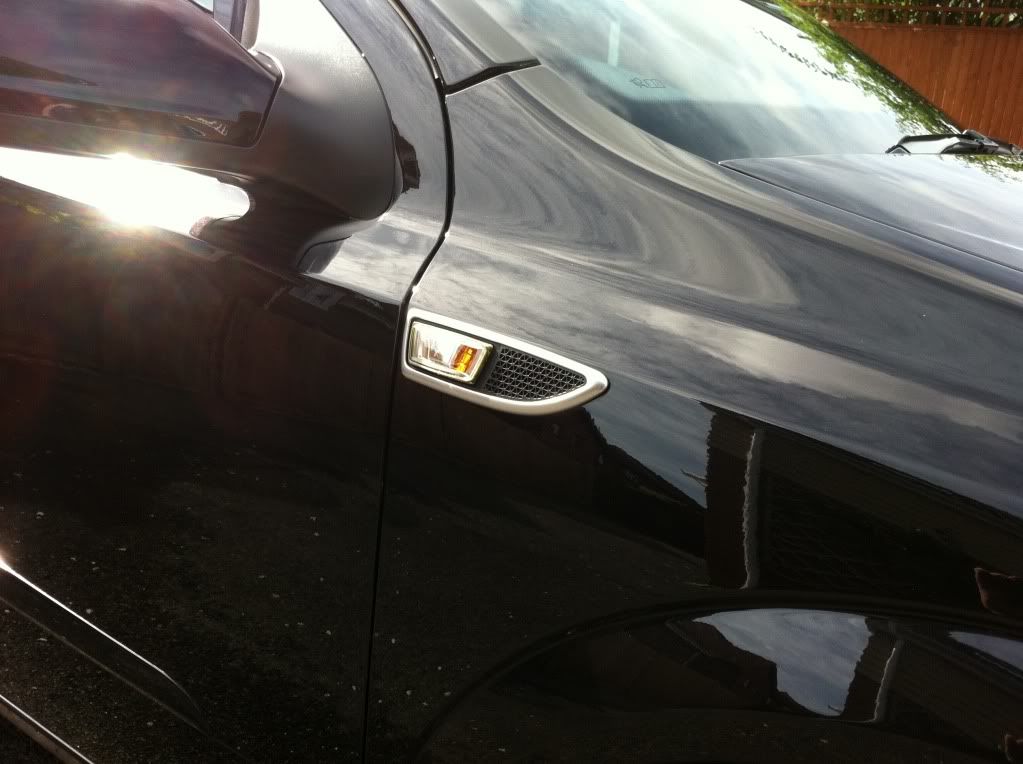 Along with those I bought some new door handles to paint star silver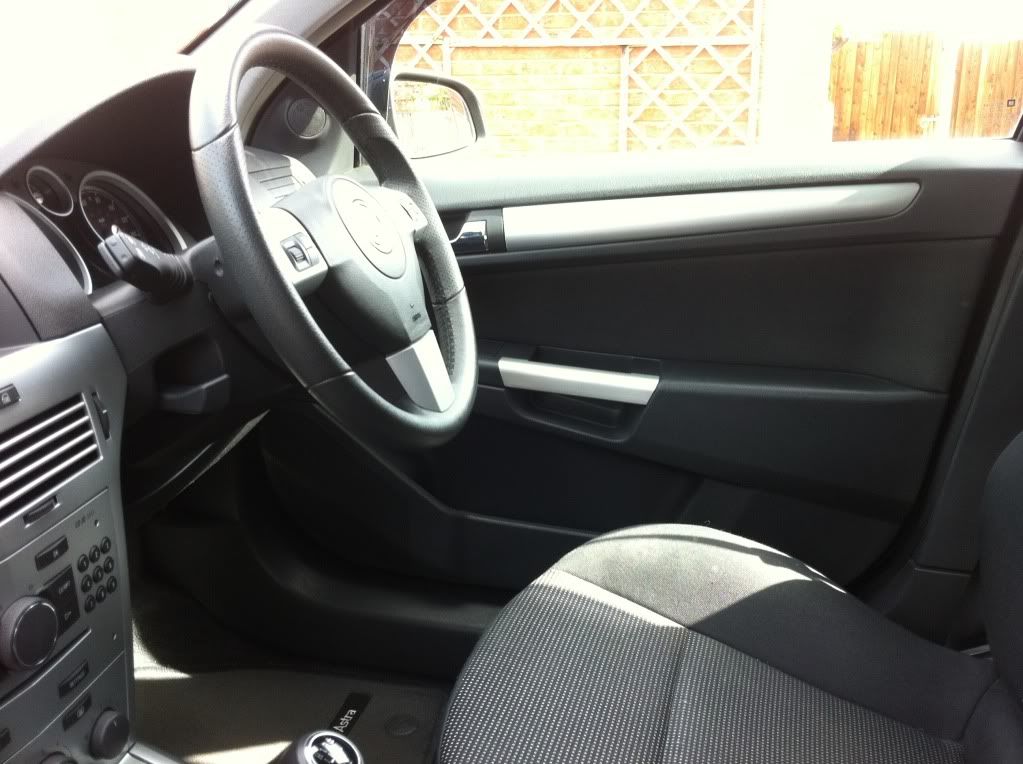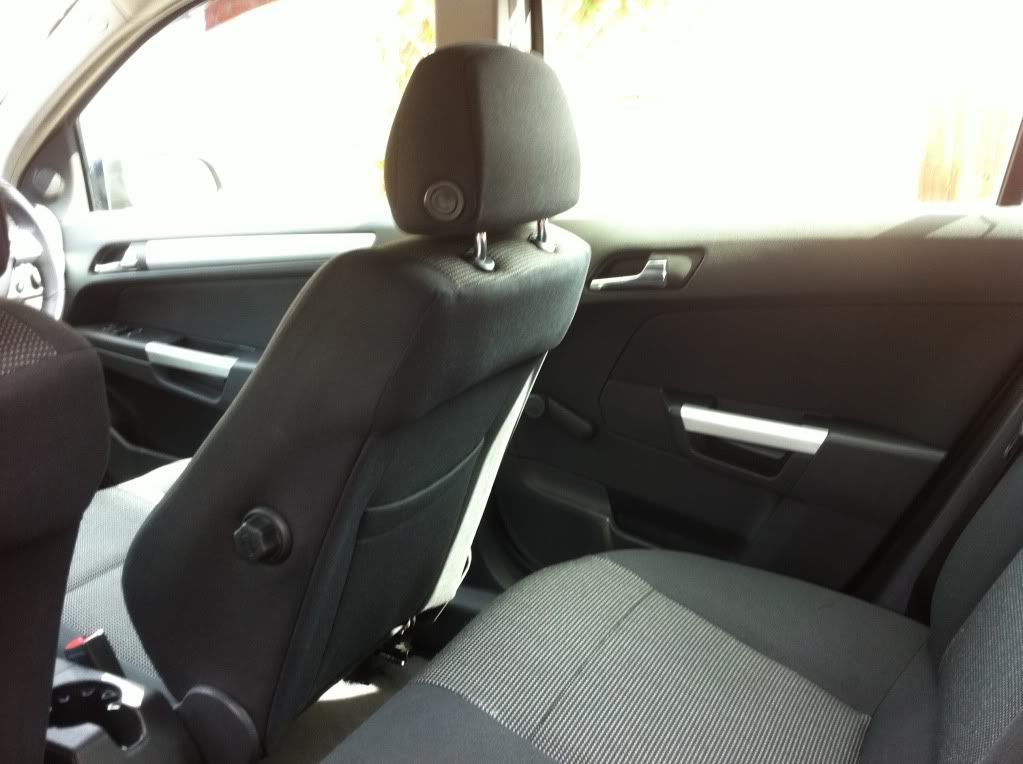 Then I finally fitted the siggy jets (Y)
Wasn't long before the wheels were off to splash the brake callipers with Hammerite Smooth Silver... I wanted to go subtle, hence sliver, but what an improvement
(These need a touch up now!)