I have an Astra J 5 door with reflector headlights. I have always liked whiter bulbs (not blue) and have tried several in the past. Some were dangerous as the output is significantly reduced from standard halogens. I settled on some PIAA extreme white plus on my Astra J since new and replaced with Philips white vision when they blew. Both are around 4000k in colour and produce about the same light output as normal halogens ~ 1300-1400 lm. Philips diamond vision with 5000k though looks nice, has poor output ~900lm and are useless in bad weather, Philips crystal vision is just slightly better with 1100 lm but still yellowish.
The 4000k halogen bulbs still appear yellow next to LED DRLs , so wanted better colour match with better output as well.
Main issue with aftermarket HID or LED bulbs on reflector housing is glare - as the size of the bulb, and beam pattern are not built for reflector lenses. So I searched for LEDs with these criteria:
1. Just about 2000 LM. (HIDs go to 3200lm +, some LEDs also can go higher). Its about useable light not sheer power.
2. Color is 6000k or lower
3. Tries to replicate the halogen bulb beam pattern (size and placement of led chips)
4. Feasibility to fit Astra J headlights: the heat sink has to be removable and the stem of the bulb be narrow enough to fit the compatible bulb holders.
This is what I got :
http://m.ebay.co.uk/itm/SLDX-Led-Headlight-Bulb-50w-4000LM-Philips-Leds-Replace-HID-Halogen-5700K-H7-/252425720726?nav=SEARCH
- it's 24w 2000lm, 5700k color output LEDs. It's the only one I found to fit the criteria.
Additional items:
- H7 bulb holders with a larger hole in the middle to fit the back of the bulbs
- 5/8 galvanized washers to secure the bulb holder against the bulb and heatsink
- LED can bus error free (resistor for H7). Gives a bulb error without it
- Some back covers with a hole in the middle (got some generic rubber ones) for the heatsink to pop out.
Results:
1. Overall quite happy so far, the glare and beam pattern is not anymore than my Philips White Vision H7 I had (1400lm, 4000k colour), which still appeared yellow next to the LED DRL.
2. Pure white (no hint of blue) - can see some contrast with my 6000-6500k LED DRL that seems to have a hint of blue relatively.
3. Stronger without additional glare
4. Throws farther - so I have now notched down the level via the electrionic switch. (0-3 level, Was on 2 before, now just at 1)
5. Error Free!
Photos:
Assembly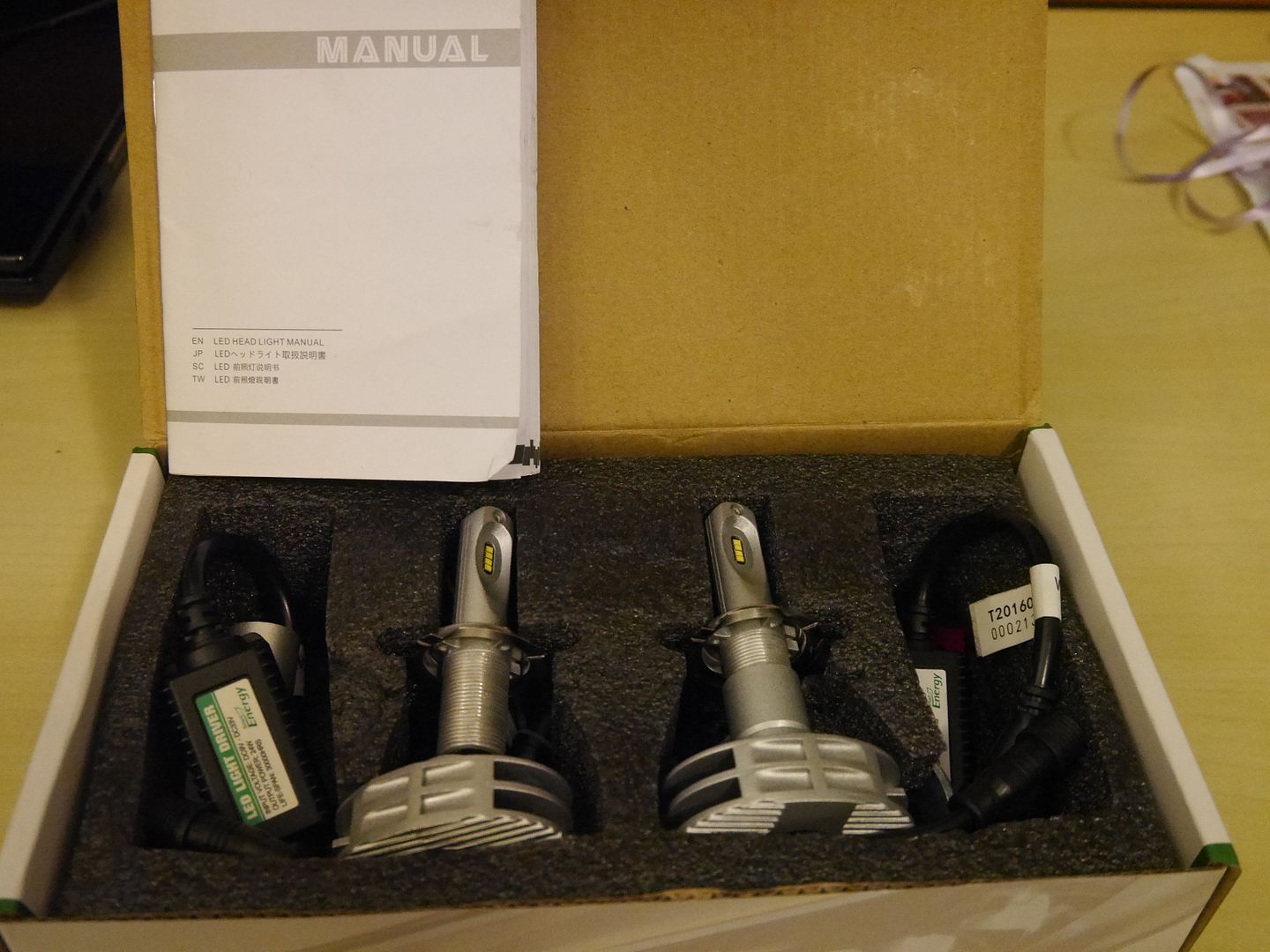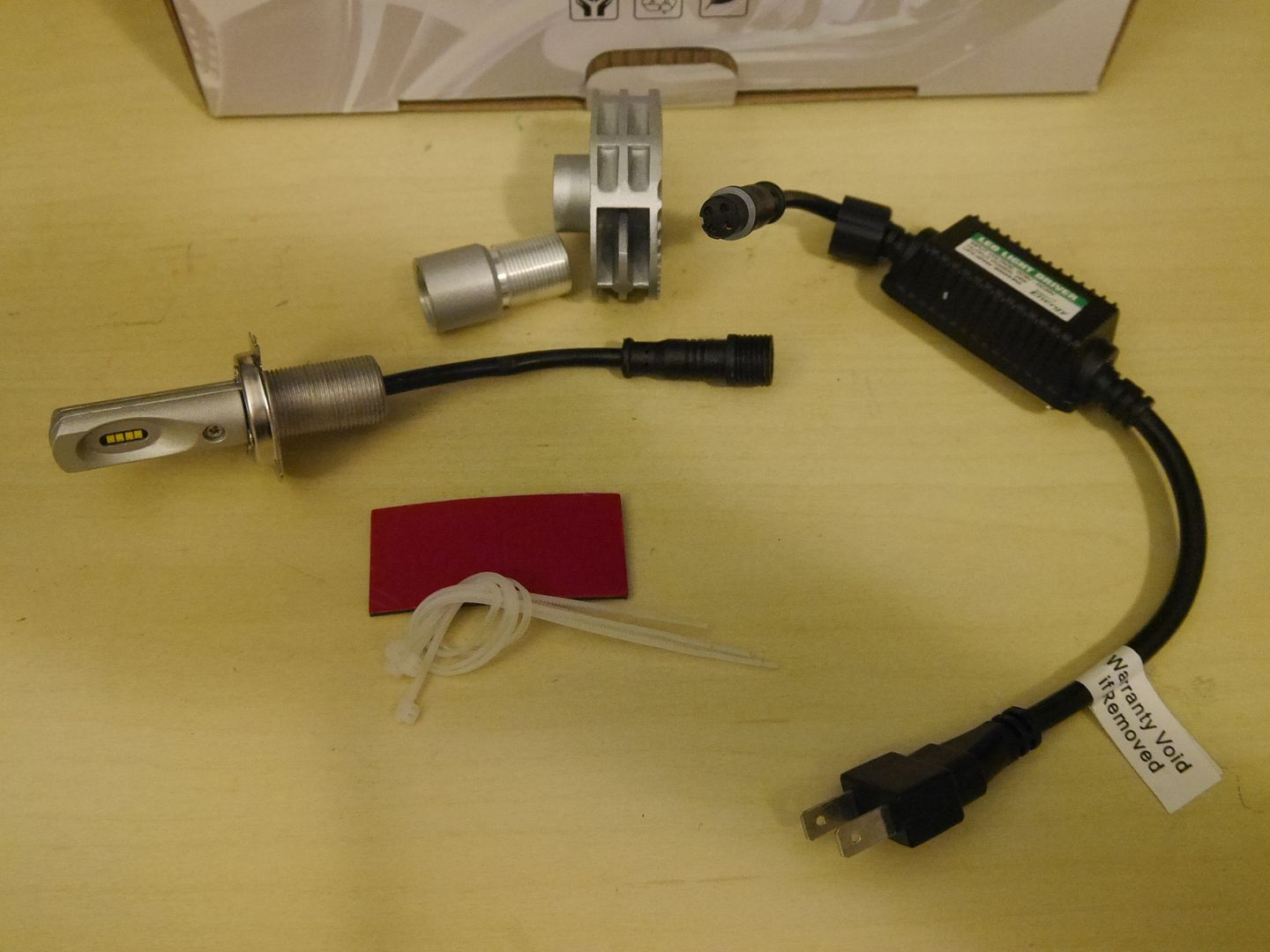 Got some additional items: 5/8 galvanized washer, H7 LED error canceller (resistor), HID bulb holder, rubber covers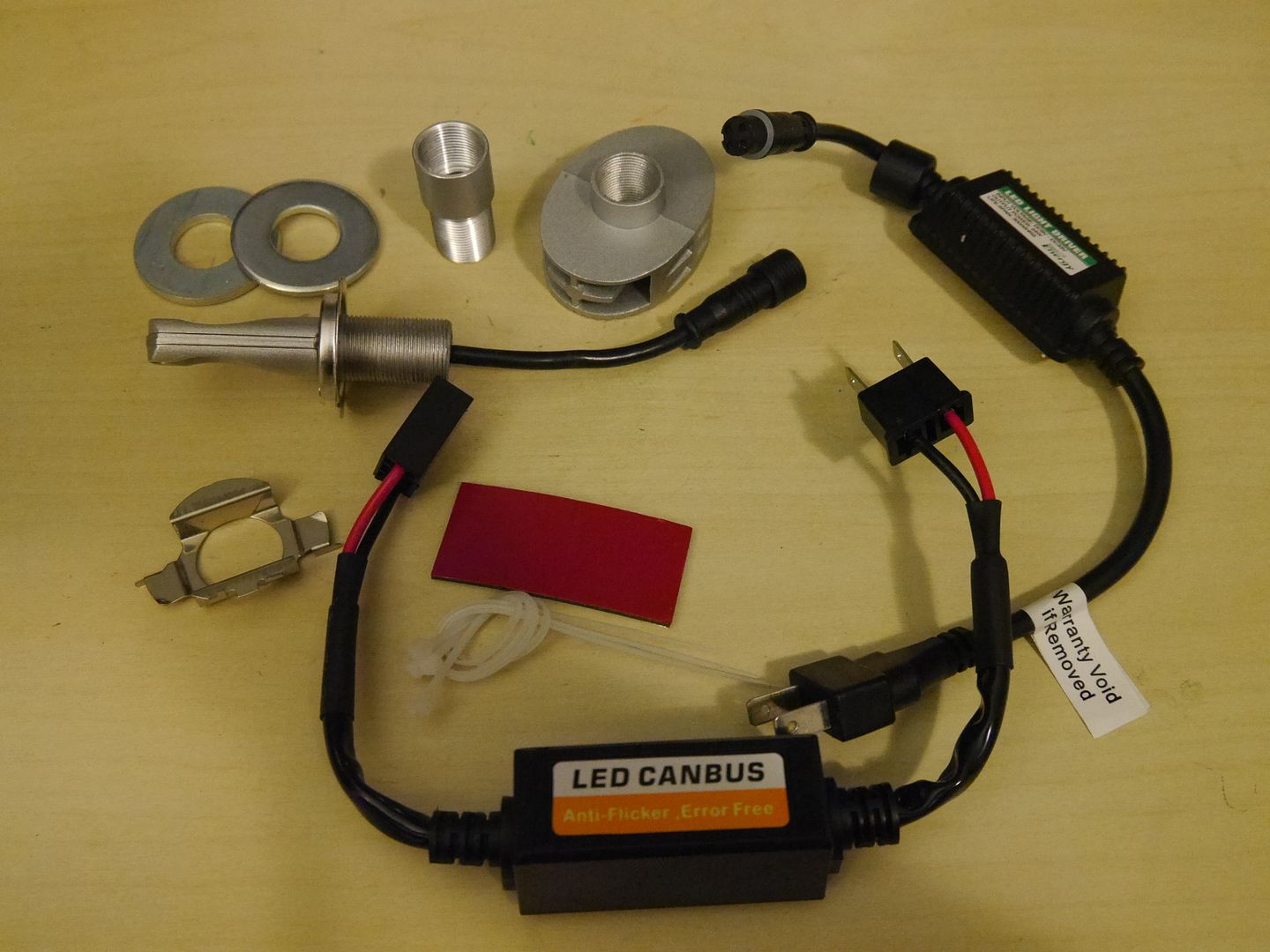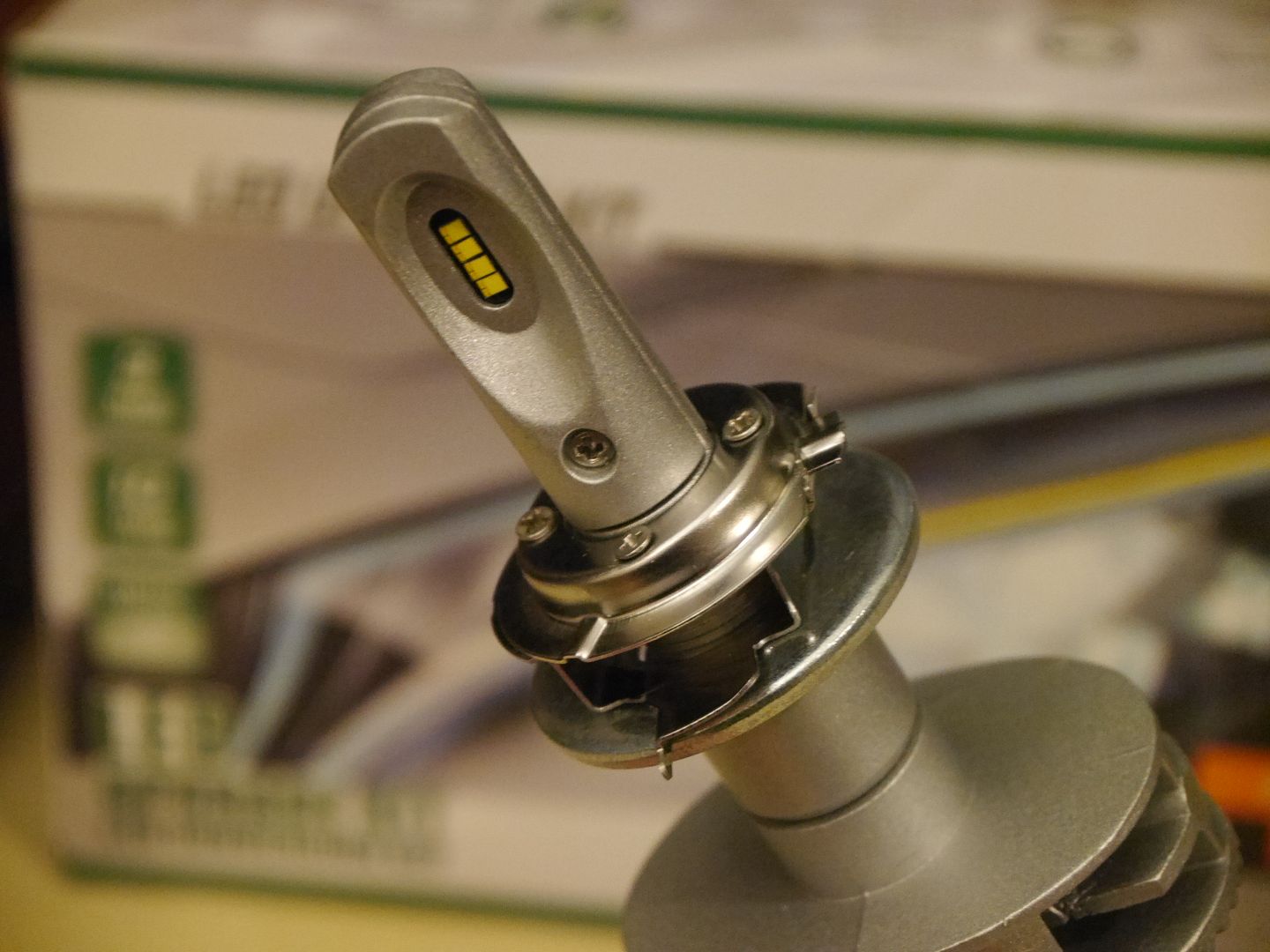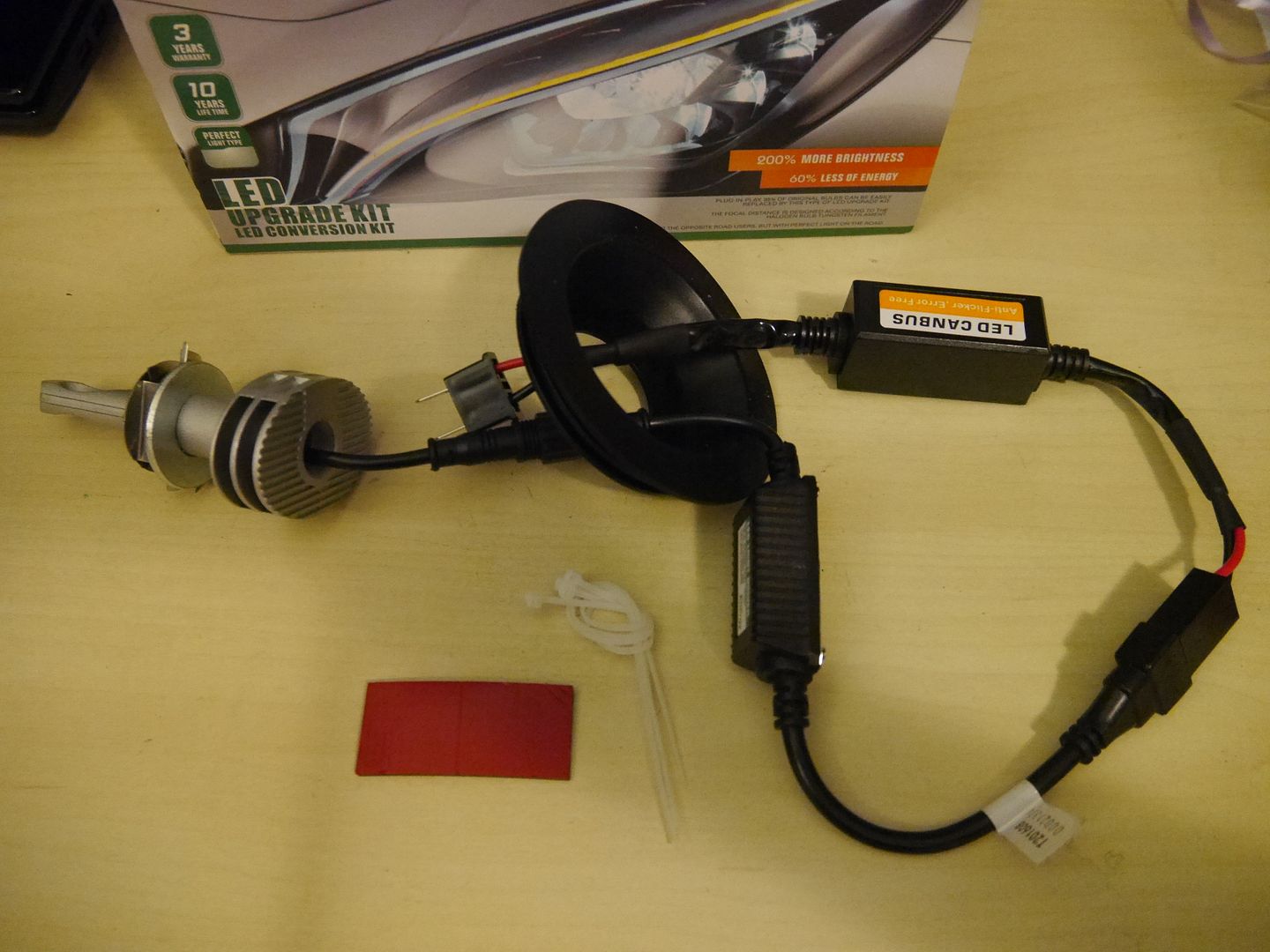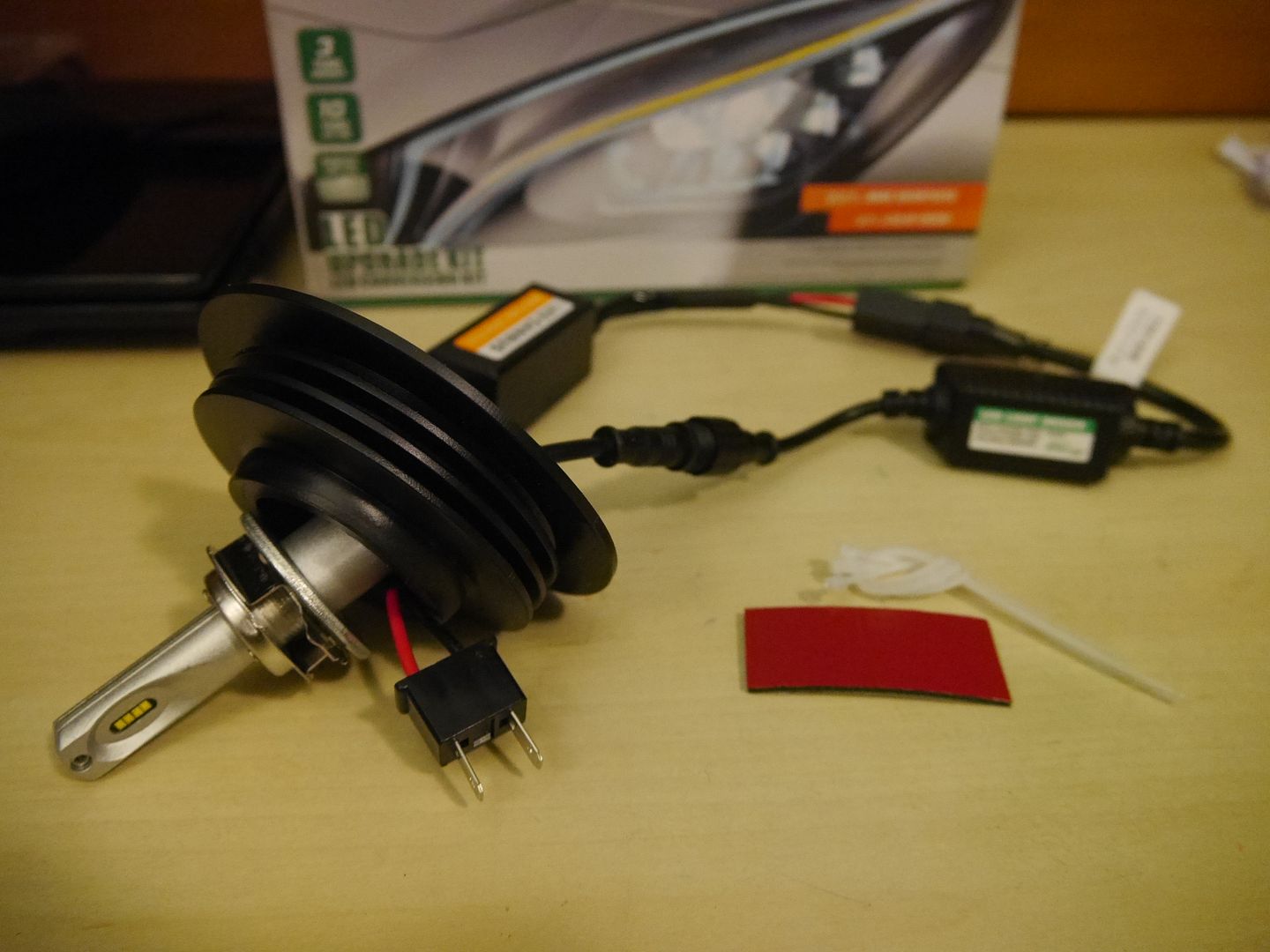 Old Philips White Vision H7 (4000-4300k, rated at 1400lm per bulb)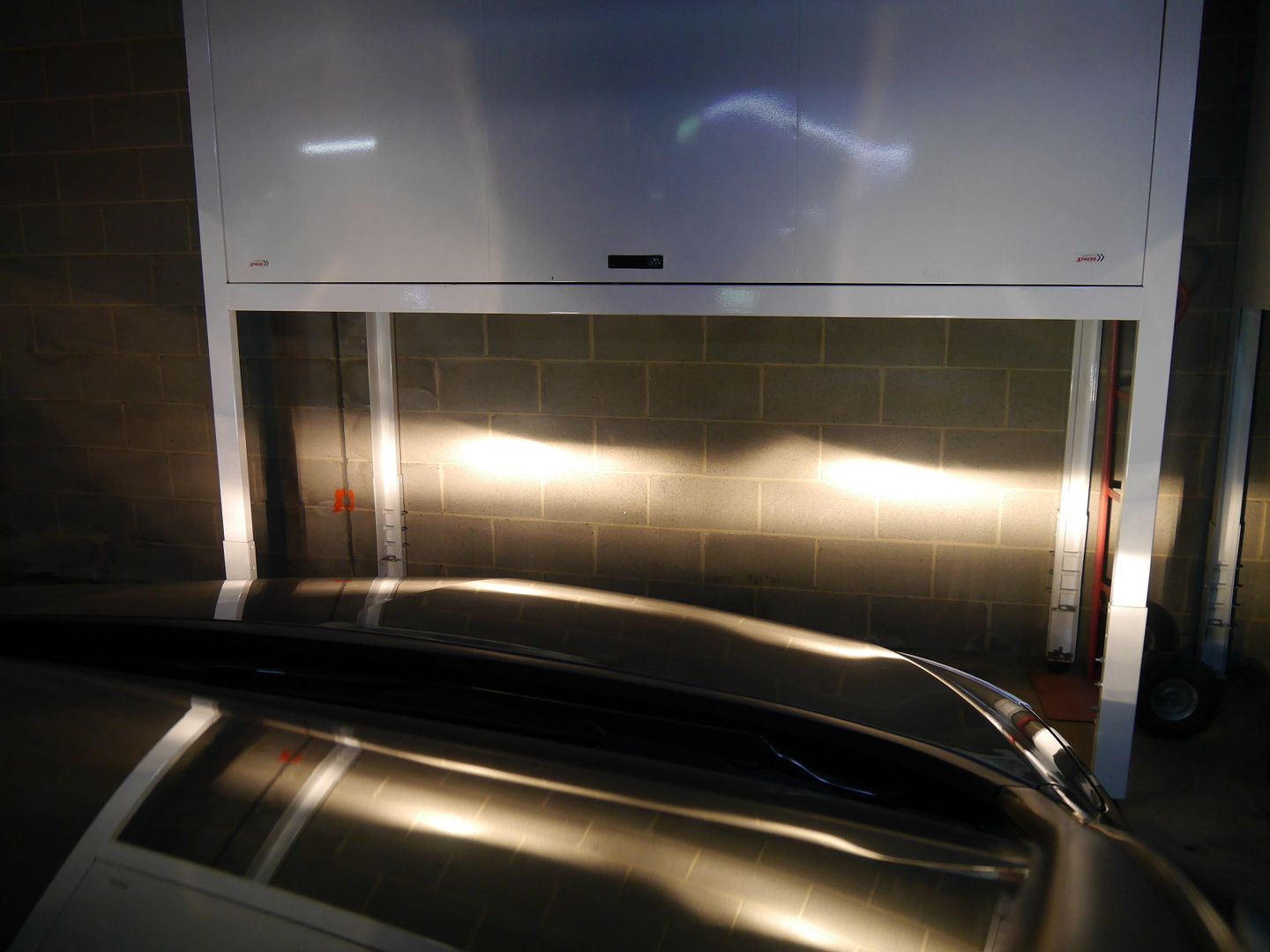 Comparison L: Philips White vision R: LED 5700k (2000 lm)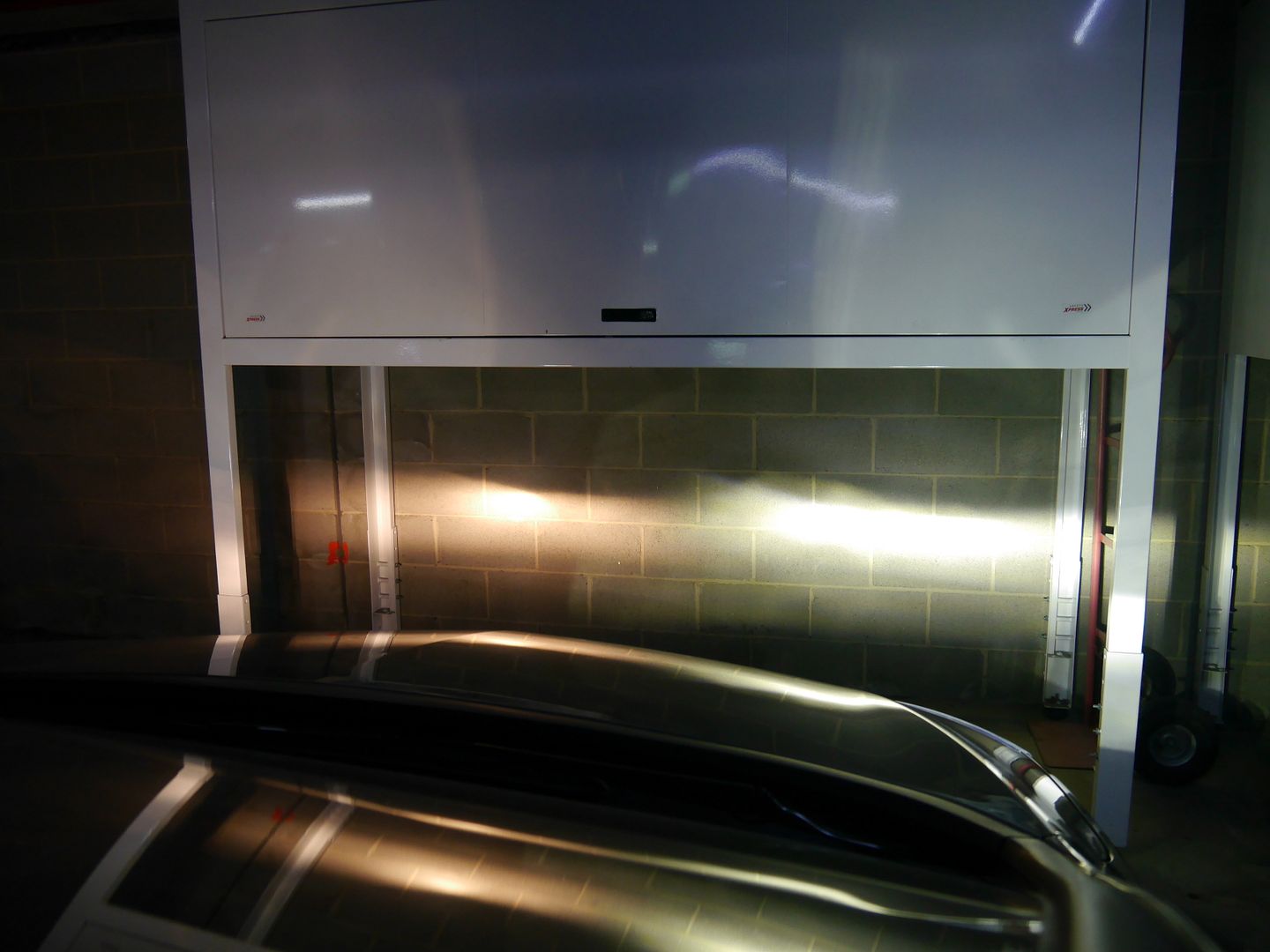 Both H7 LED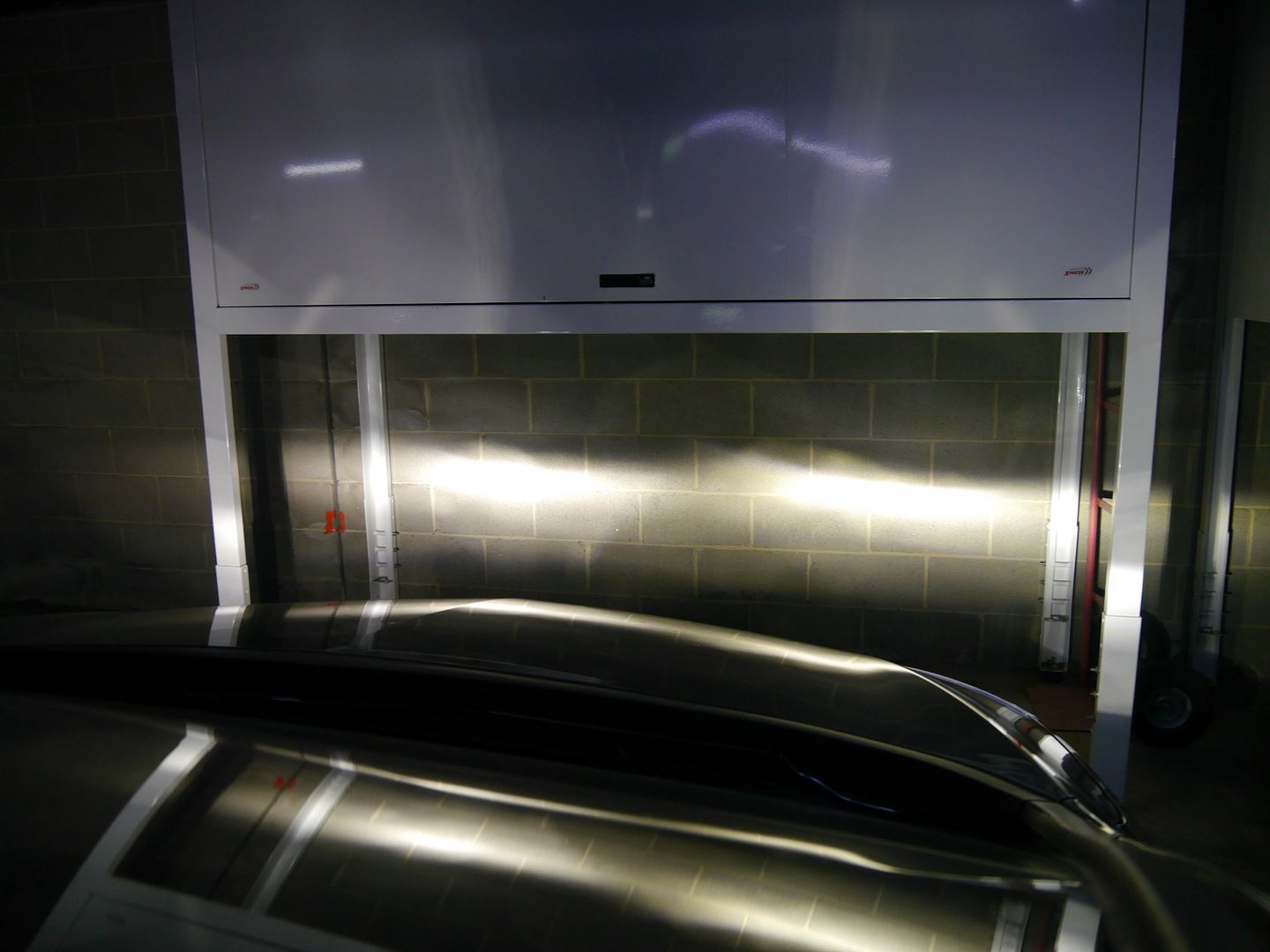 Upclose shots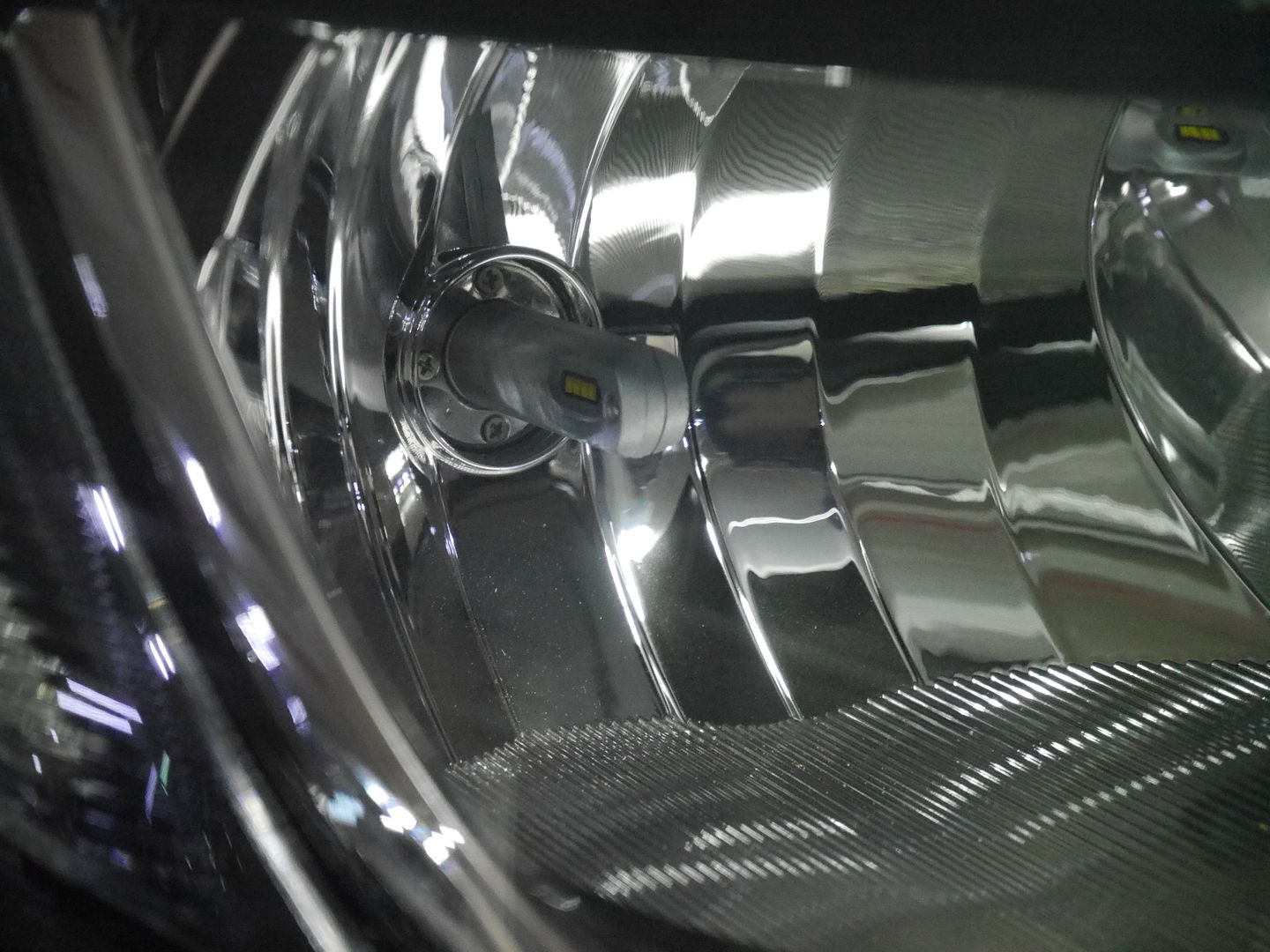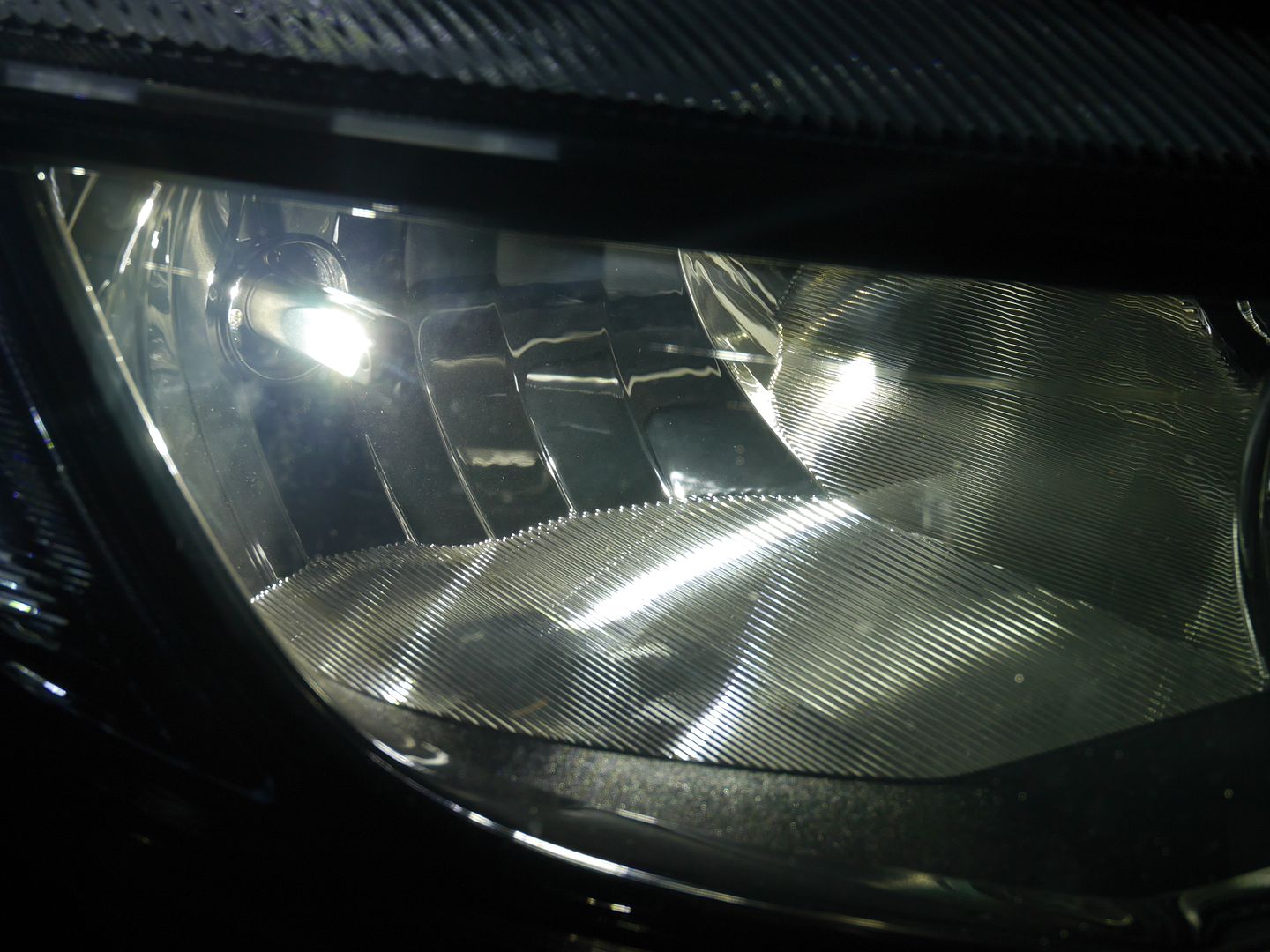 with the led DRL (on bright mode all the time)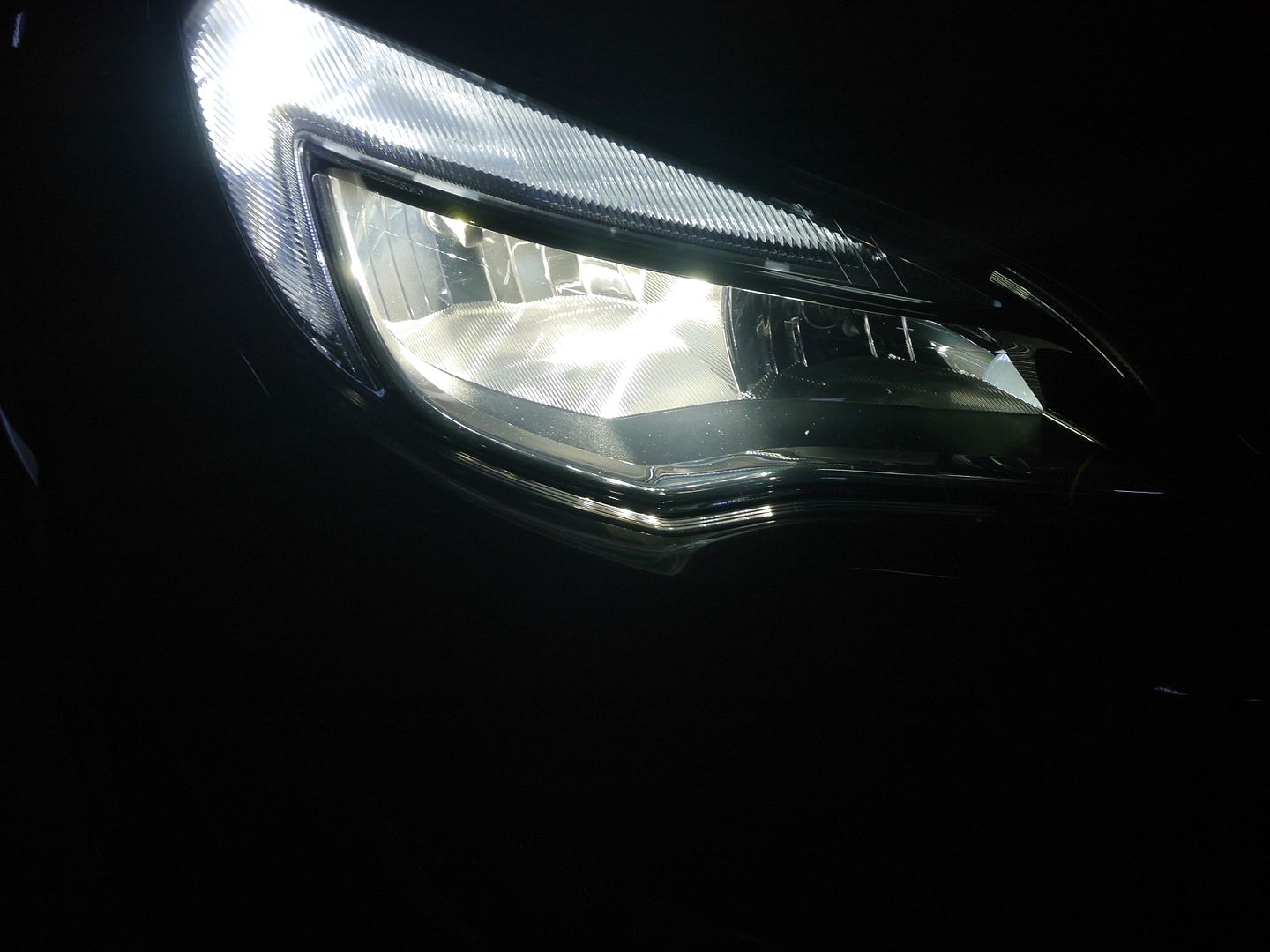 Enjoy!