Discussion Starter
·
#1
·
How to Fit a Corsa C sunglass holder into an Astra G
You will need;
Corsa C sunglass holder, part number 24413714 (£4.10 + vat)
Pair of inch long screws
6mm drill bit ( for use on the plastic)
3mm drill bit (pilot holing)
Drill
Screw driver
First of all you will need to remove the metal sleeves from the holes
in the sunglass holder tab holes and put them to one side, then you need
to cut the square step down flush
Before
After
Now you need to prepare the car.
The space where it goes above the drivers or passengers door (passenger
side would have a handle),looks like this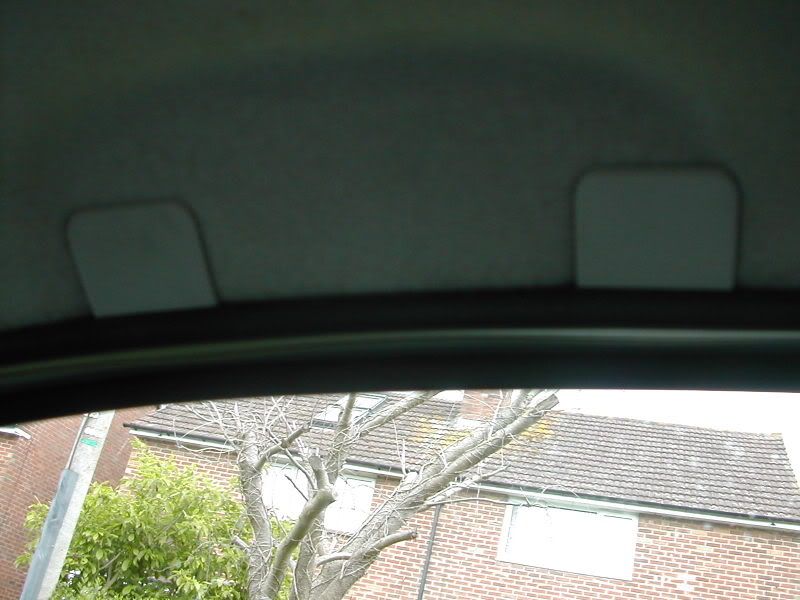 Hold up the sunglass holder with it open so you can line up the holes
over the blanking plugs and mark them.
Use your 3mm drill bit to pilot drill the hole and then use 6mm to dril
l just through the plastic bit. (you will feel it hit the metal roof
strengthening. This is NOT the out side skin)
If you look into the hole you can see the pilot drill marked the strengthening
Carefully drill the hole with the 3mm drill bit so that the screws you are
using will bite into the metal. If the hole isn't big enough then use a bigger
drill bit till your screws will bite.
Put the sleeves that you took out of the holder over the screws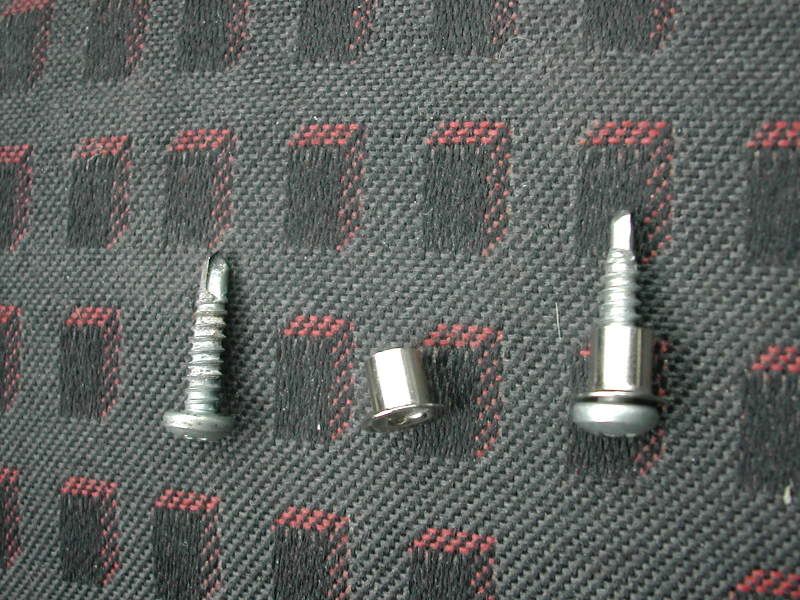 Now hold the sunglass holder up and screw into place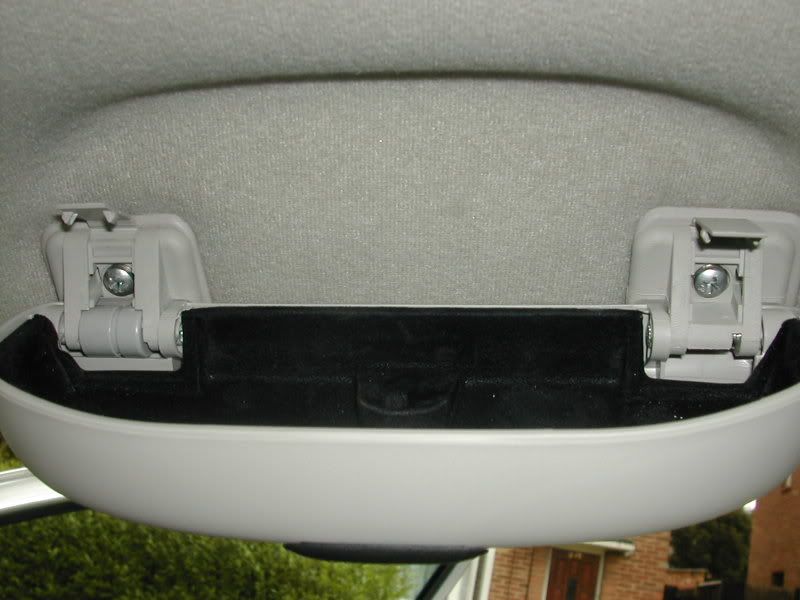 Close the tabs/screw covers and its done.
P.S. if you are fitting these to an Astra Coupe or Corsa B or C they are a
straight fit with no drilling or cutting needed to the sunglass holder.
Happy Modding